ENLIVEN 2019
REGISTRATIONS OPEN NOW
Do you have what it takes to make an audience laugh? Can you make the room burst in to laughter while adding value to people's lives? Then ENLIVEN 2019 will be the perfect stage to showcase your talents.
Perhaps you can evaluate and help a speaker improve on their humorous speech! The floor will be yours at ENLIVEN if you are an evaluator too!
The first workshop will take place on the 17th of February at the Physics Lecture Theater, University of Colombo. It will be an open workshop. So even if you haven't registered yet, please feel free to come and learn!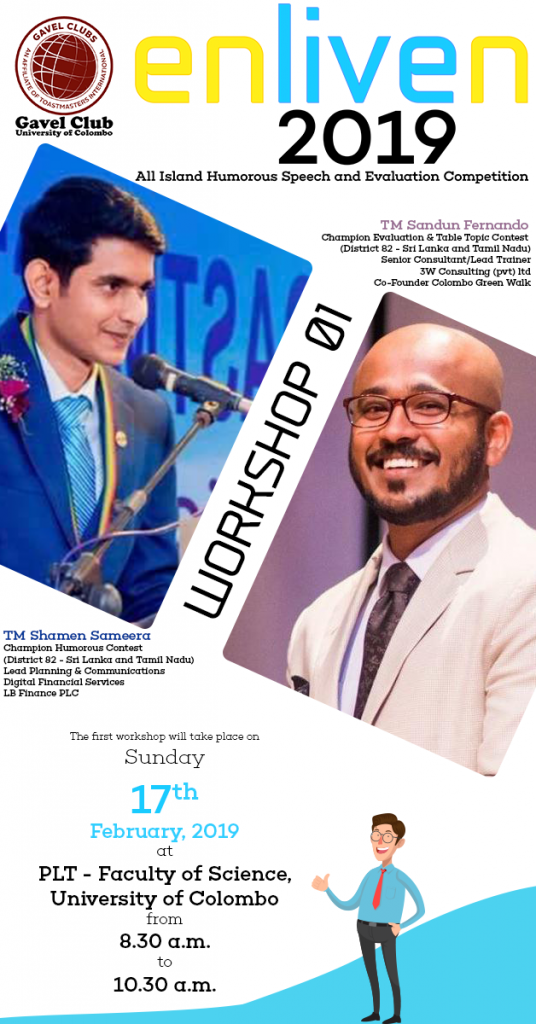 Await further details right here and on our Facebook page…