It was the second week of March 2020 and the so-called orientation program of the Faculty was going on. The president (now our distinguished IPP) GV. Uditha Weerasinghe was doing his thing, encouraging us "newbies" to join the Gavel Club. It was time for one of us to speak about our experiences at university, and him retaining the fact that I learned at the same school as he did left my reluctance with no choice. So I took up the chance and spoke very highly about the two weeks of sweet memories we had at university. I remember saying,
"Uni is about the people and the memories, not just the buildings and places."
Well, that line aged worse than milk as the two weeks of holidays extended into a whole year of virtual distress.
But the joke is on the pandemic, for milk was not part of our Plain tea! Gavel did not flinch, as the wonderful Ex-Co managed to improvise, adapt and overcome!
Switching to the virtual mode, as someone who was new to the club it seemed like a bit of a stretch to stare at a screen for two more hours having done it all day attending boring lectures. But, I decided to join once, and there I spoke for just 20 seconds during the round-robin session. Next week, there was a joint meeting with another club and the theme was Brooklyn nine-nine. The Santiago inside of me showed out as I could not help myself but take up a table topic. Day by day I was attracted to these educational meetings. I also recall the virtual Halloween meeting where we were all so excited to actually dress up as some character, and come sit in front of our laptops.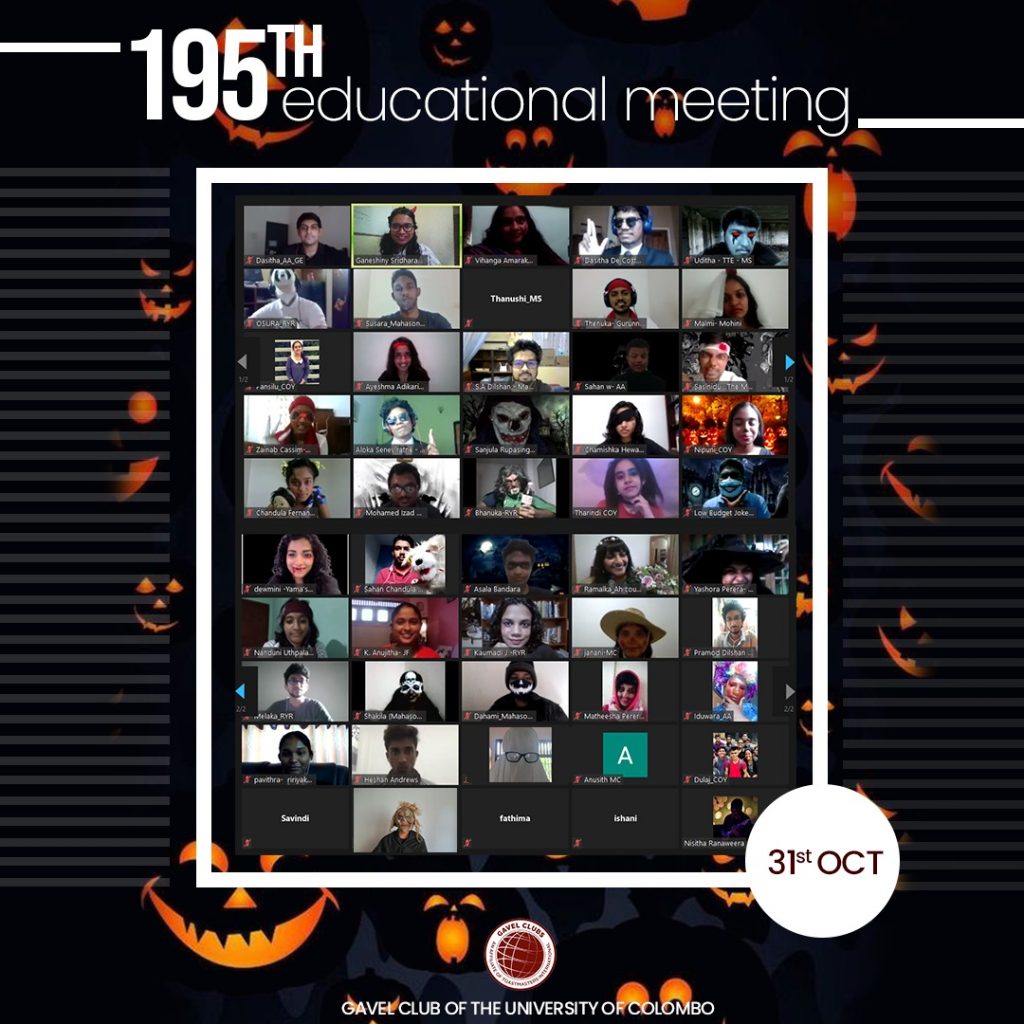 Slowly these meetings became a part of my routine and I ended up taking roles almost every week. It became a habit to end a speech saying "Over to you!" and address the table topics master during a table topic.
But that was just a droplet of what Gavel has to offer. The confidence to take up a task without doubting yourself, the undying effort to keep trying no matter how many times you come up a little short, being able to feel for another person, and expressing your thoughts in the best possible way is just a few of the multitude of things I learned here at Gavel UOC. Thanks to ENLIVEN '21 I am also a certified Zoom Master now! So, If you think Gavel is just about speaking, come and see for yourself how that ideology flips upside down.
Most of the memories here at Gavel are not just from the Educational meetings. The informal session at the end of the meeting where everyone gets to confess and answer the controversial questions raised by GV Dasitha and GV Aloka kept us going through the pandemic bringing to life our slogan "Gavel never stops!". Neither did the "plain tea" session, which on some days lasted longer than the educational meeting itself!
My experiences with Gavel leveled up even more during the short period where we were once again able to conduct physical meetings. The meetings held at ViharaMahaDevi park felt really fresh and was a brand new experience for most of us, the not-so-newbies by then. It is also a must to mention the Mixology experiments held out at Taco Bell where the cuppa took a toll.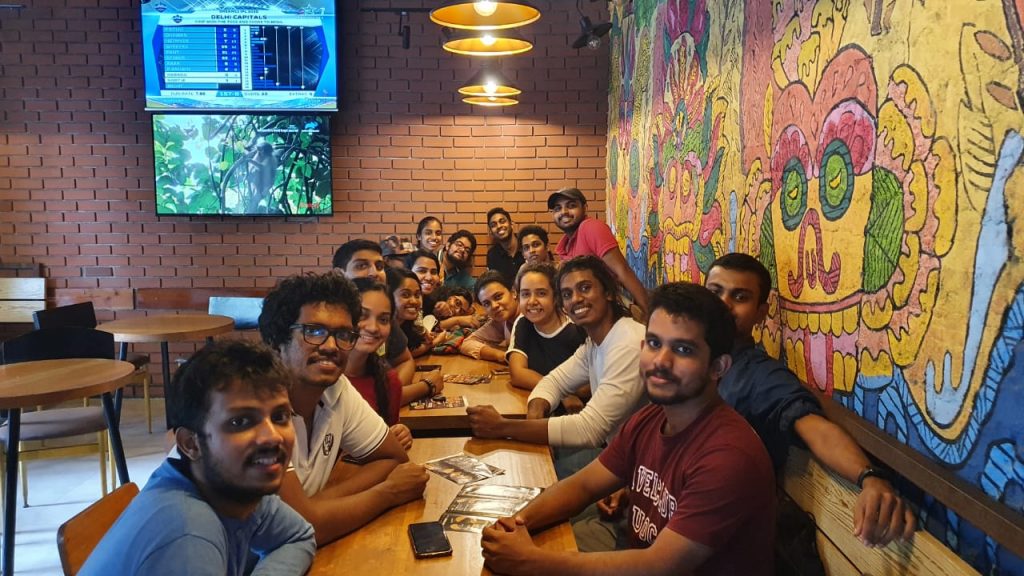 Looking back at my journey so far, one thing stands out of the rest. It is the bunch of amazing friends I met along the way. The vibe at Gavel is unmatched and it was very easy to connect with everyone. I found the most supportive people who would always motivate me to do better and encourage even the slightest things which are quite rare in today's world.
Gavel taught me that the little things in life matter. It could be about using the word of the day during the educational meeting or wearing a mask whenever you step out of the house to keep yourself safe. Times will change, things might or might not come back to normal again, but one thing is for certain;
Gavel Never Stops!