-as told by Resident Green-Haired Nagger, your VPE
"There is nothing quite as festive as a Christmas themed Gavel Club meeting" is what I said to myself as I hauled three bags full of Christmas decorations to CLT, all while enduring the "what is she doing" looks from the better part of the students hanging out at University, on the 31st of December, 2019.
The Annual Gavel Jingle and Mingle was set to take place, and I could not be more excited. I even arrived at the venue an hour early to set up!
This year, we continued the tradition of making a Christmas tree without having one there (just Gavel things) and our members had a ball trying to decorate it. Yes, pun intended. With members trickling in slowly to the venue, dressed in red and looking as Christmassy as they could be, discreetly handing me their Secret Santa gifts and eyeing their Secret "Santees" (term coinage credits – Uditha Weerasinghe) and wondering what their Secret Santa could have possibly gifted them, the CLT was filling up.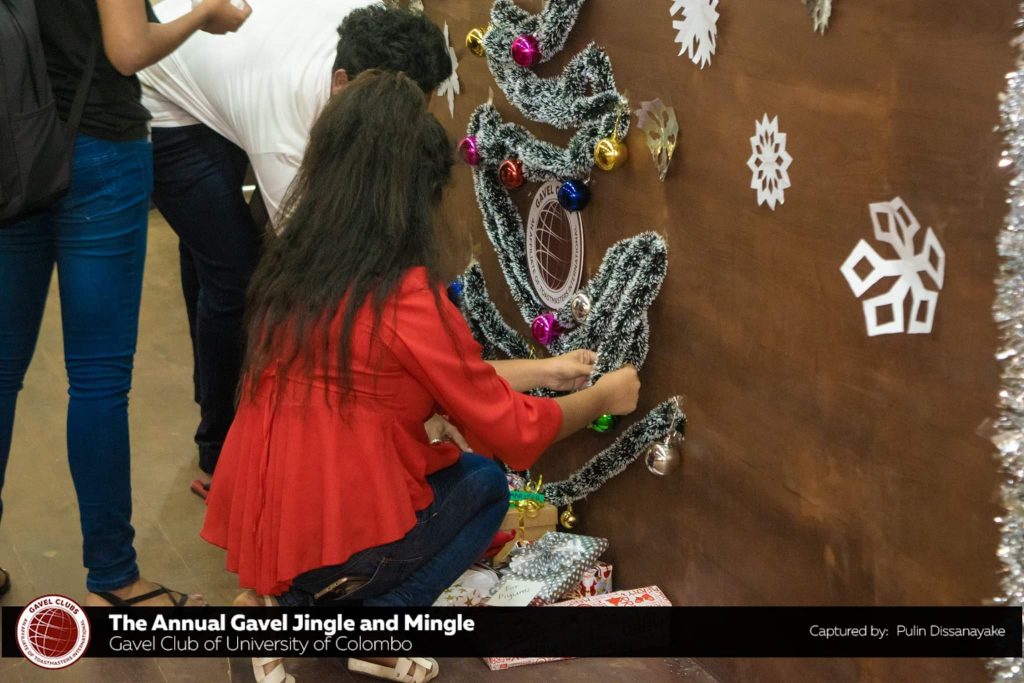 Decorations were hung, banners were hoisted, Santa hats were adorned, a few familiar faces that hadn't been sighted for a while showed up, and all was merry and jolly at the start. The baby was definitely the highlight.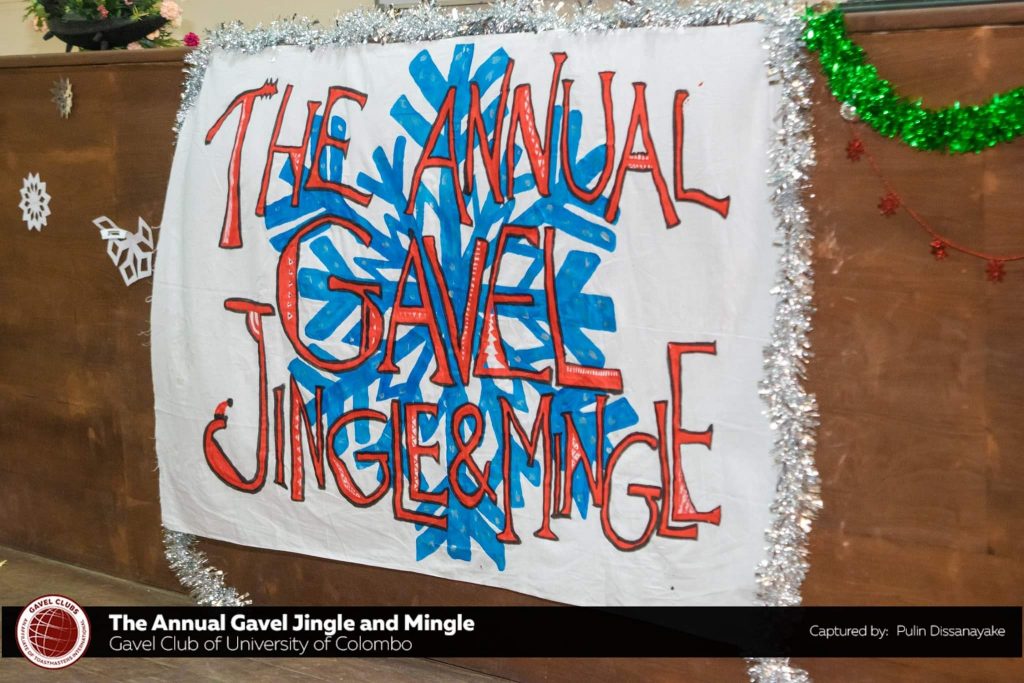 The meeting started off with a cheery note from our President, and our Toastmaster for the Day, GV Kaumadi took over from there. Round Robin Master GV Malmi did a wonderful job getting everyone to open up about their Christmas experiences.

Delivering his CC6, GV Uditha dazzled the audience with "Master of Puppets" and in his cavalier fashion, asked us all to be 'masters' and basically showed everyone else how it's done.

The most anticipated session was next. Former VPPR, founding member of the All Island Gavel Community, project chair of the first three day Gavel Con, initiator of "Oration" and the designer of our familiar maroon and white Gavel Club t-shirt – basically, a Gavel Club legend on any scale – Fadil Iqbal took the stage to share some of his 'Thoughts In Writing'. He spoke candidly and left us all with great advice and showed us how life worked out for him. His presentation was littered with hilarious anecdotes and jokes, which left the audience laughing for most of the presentation (really helping with the 'jolly' vibe we were going for). The content and passion that he communicated to us left us in awe and left us inspired to achieve our goals and taught us that our feelings are valid.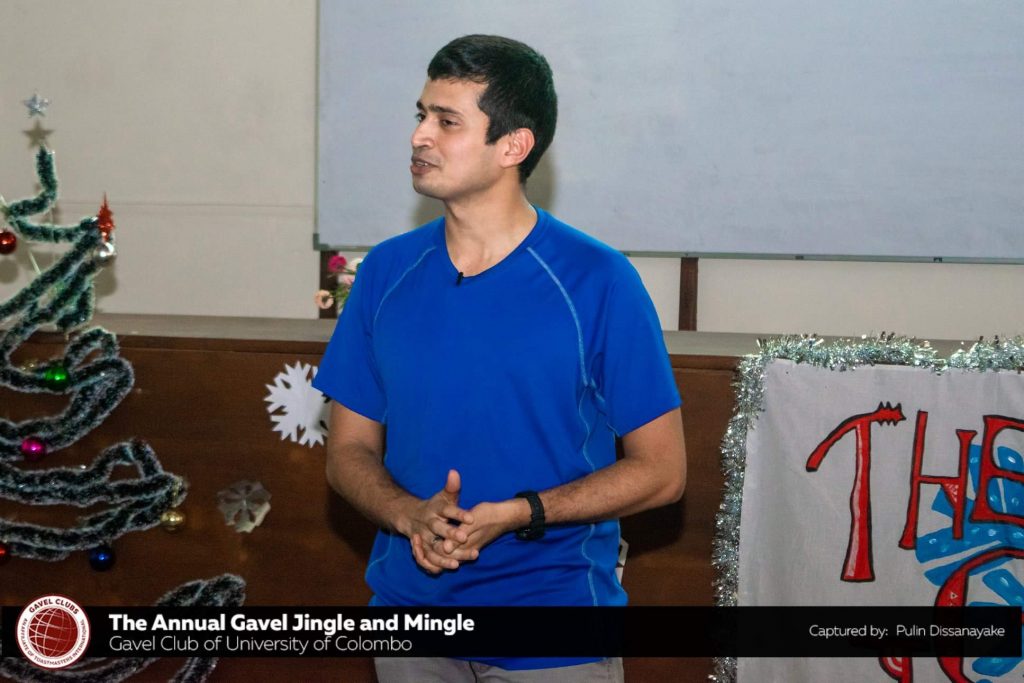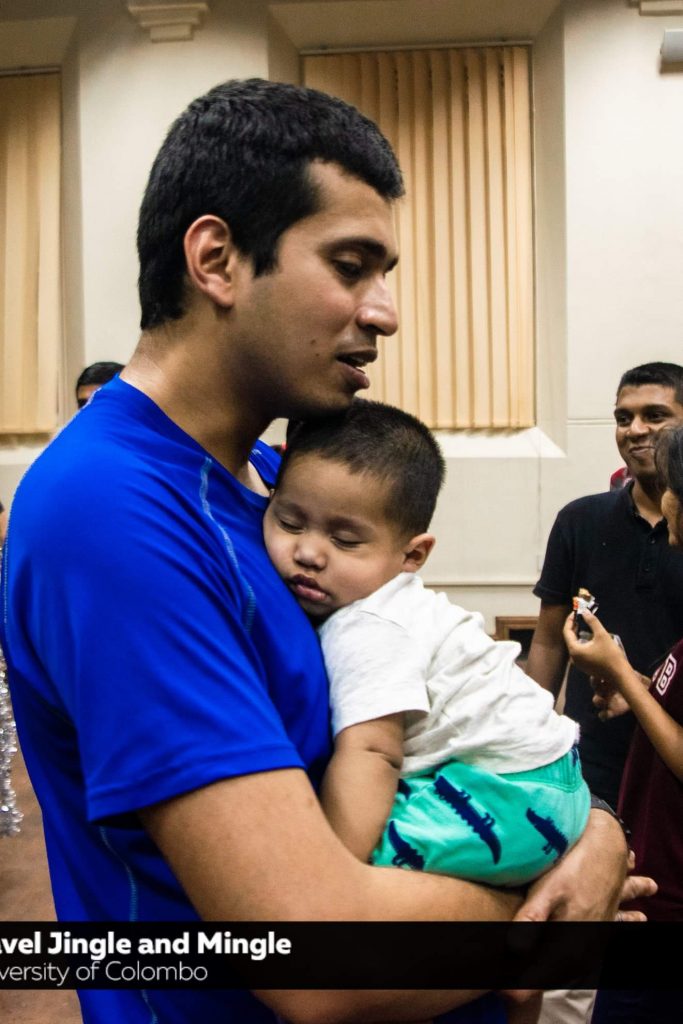 Fadil Aiya, as he is fondly known, brought along his adorable baby boy, and obviously, that meant at least 30 minutes of cooing over, making faces at, pinching cheeks and making the kid laugh, courtesy of most of our Gaveliers.

GV Amra took over the meeting for a quick Table Topics Session (which has me thinking, maybe Gavel UoC should have a New Year Resolution to actually start meetings on time); GV Harith and GV Rukshan gave energetic and wonderful impromptu speeches. To wrap things up, our General Evaluator GV Harinda, after getting reports from our Timer (GV Sasinidu), Ah Counter (GV Ishani), Grammarian (GV Thanushi), Prepared Speech Evaluator (the Great Fadil Aiya) and Table Topics Evaluators (seasoned veterans GV Ramalka and GV Piyumi), gave us a comprehensive evaluation and wrapped up that portion of the meeting in good spirit. After our President GV Uditha wrapped up the formal meeting, we all took to unwrapping our Secret Santa gifts under the tree. Some of us went in search of our Santas, some watched our "Santees" unwrapping their gifts for their reactions, some Gaveliers tried to nag the names of their Santas from me (for the record, I did not divulge that information, for the most part) and some of us went back to fawning over the baby. There was a delicious spread of food, including GV Shamla's extremely delicious Christmas cookies, which were too cute to eat, almost.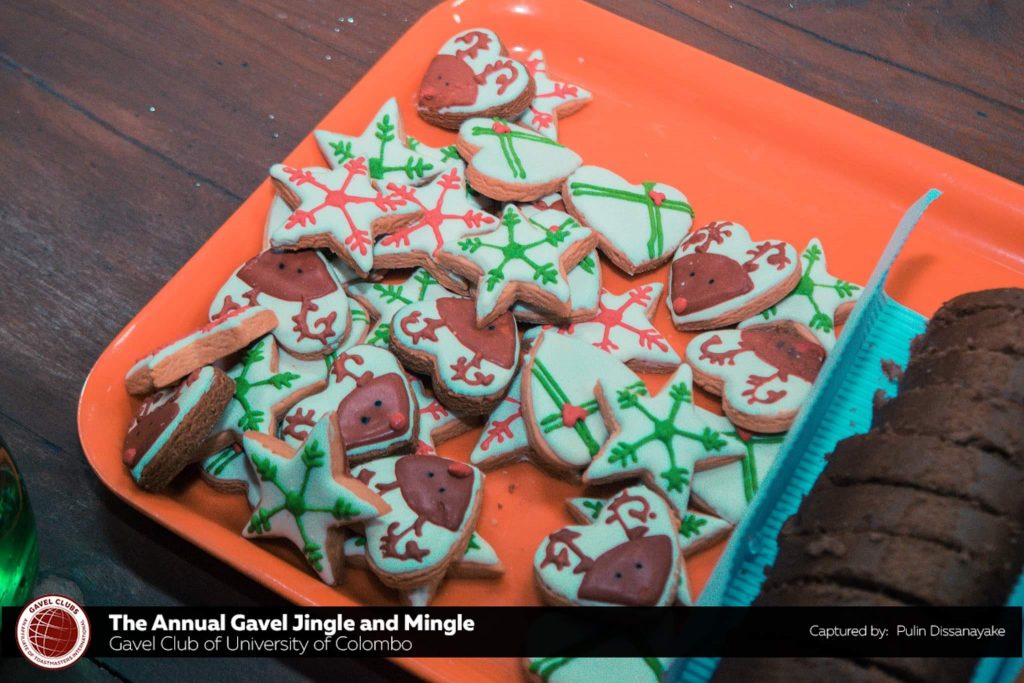 Yes, we jingled and mingled, made memories and as per usual Gavel tradition, were herded out of the room just before closing time, because we love living on the edge! The meeting was fun, for sure, but what 50 members taking one group picture without fighting too much about威而鋼 it taught me was that these friendships – new and old – are meant to last a long time because of what Gavel Club is all about. As 2019 was drawing to a close that day, I was compelled to look back at the past year, and I realized that I had made many friends whose names I didn't even know at the start of 2019, all thanks to Gavel. So, as we all smiled like goofs into the camera, what struck me was the sheer impact that could be created by a bunch of individuals coming together every week to speak about things and to improve their communication skills.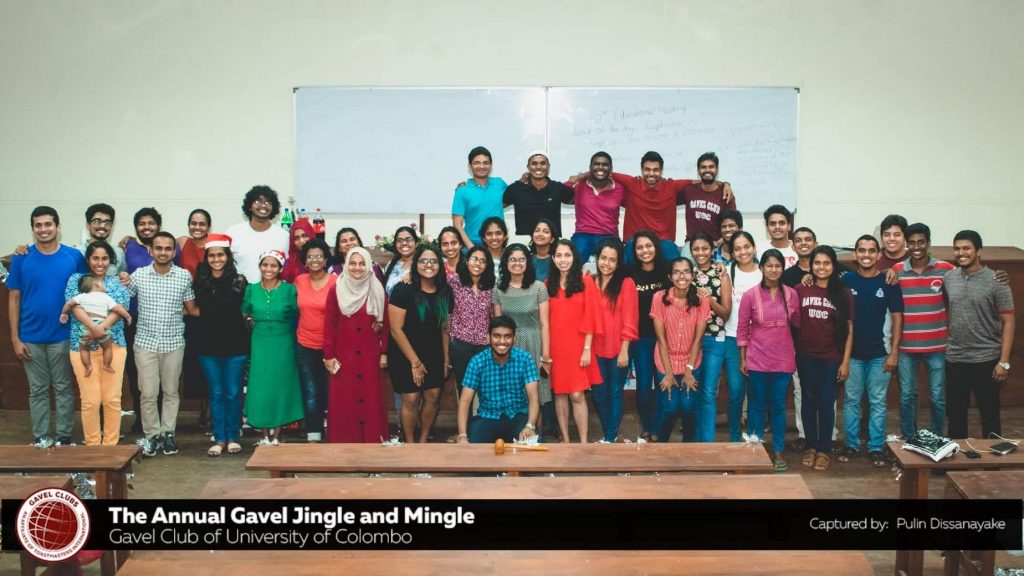 A huge thank you goes out to our Guest of Honour, Fadil Aiya, for being a great sport and not only giving us an amazing presentation, but for also being #DadGoals. I would also like to say thank you to everyone that was involved in making this meeting a success – you know who you are.

What a year this has been! 2019 really tested our patience and made us cry, laugh, roll our eyes at whatever dumb thing Trump did (that seems to be a constant, even at the start of 2020) and through it all, we had Gavel to turn to and vent. This year has been full of themed meetings, special events like Transcend that went on splendidly, guest speeches and CC speeches being delivered left and right! And as your VP Education, I am grateful to every single one of you that showed up, took on the challenge and did the job till the end. I'm sure 2020 will be great as well – we have many, many great things lined up for the Club!

Thank you for a great 2019. #GavelNeverStops

In the promise that I will not stop nagging you to take meeting roles and doing CC speeches,
Your VP Education,
Nishedha Indraratne.