For the second consecutive year, Gavel club of University of Colombo proudly presented the Transcend 2019 on 18th December, at the university library auditorium. This year, Transcend was organized in collaboration with the Career Guidance Unit of the Faculty of Science, University of Colombo; and was funded by the AHEAD project. Co-Chaired by GV Sasinidu Thalaramba and GV Dakshika Yatagama, this year's Transcend was focused on improving one's employability and making oneself more desirable in the job market.
The event initiated with the welcome speech by our very own Gavel President, Uditha Weerasinghe. He started his speech with a quote from the USA President Donald trump 'No dream is too big. No challenge is too great. Nothing we want for our future is beyond our reach.' With that inspirational quote Transcend 2019 commenced.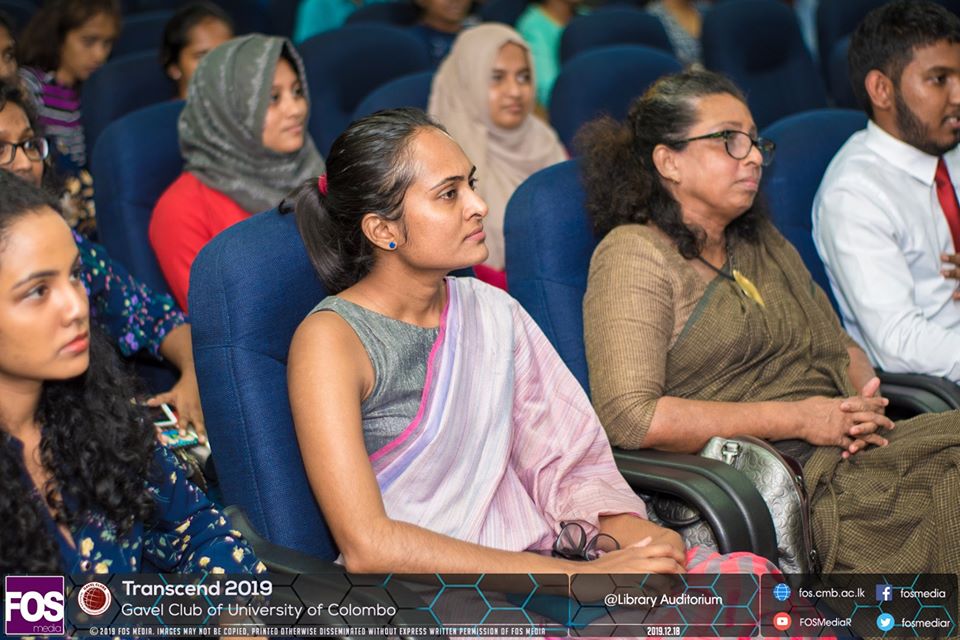 The event consisted with three sessions conducted by several well-known personalities in Sri Lanka. The first session was carried out by Bhanuka Harischandra'( the founder and CGO of surge global, a digital media and technology company and the founder of simple books.com ) on " How to pitch your big idea'' . He inspired us all by sharing his journey on how he created his very own company. Mr. Bhanuka also did not forget to give us some useful tips about starting a business.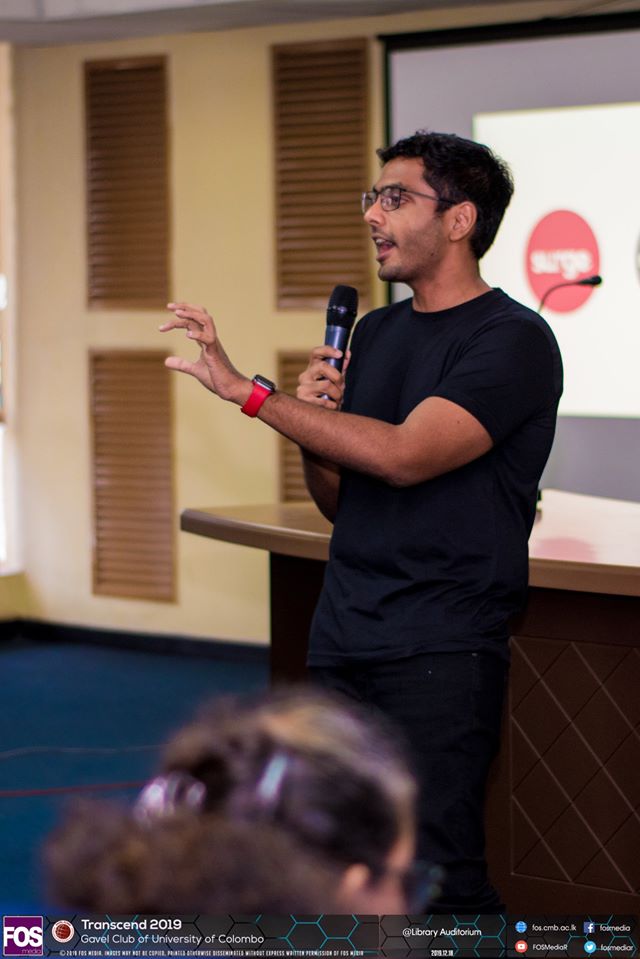 Next session was a panel discussion with three individuals. Prof. K.M .Nalin de Silva ( professor at the Department of Chemistry , University of Colombo) , Ms. Ludmila Bopitiya ( the founder of 'RUBY' and 'Violet design studio', and a fashion design and marketing lecture at Academy of Design) and TM Sarma Mahalingam (District Director , District 82, Toastmasters International ). These remarkable individuals enlightened the audience on employability and the sets of skills which we need have, as undergraduates, in order to face today's job market. Then the panel discussion moved towards a Q&A session, where the three panellists answered the burning questions of the audience. Miss Saanaaree Manorathne, moderator of the panel discussion, ensured a smooth flow throughout this session.
Final session of the evening was conducted by TM Ashane Wadasinghe ( a wealth planner for AIA and keynotes speaker on personal development since 2017). Through this session he educated us on how to create wealth and how to deal with different people and get the best out of team work.
Finally, the concluding remarks were given by GV Sasinidu , Co-Chair of the project. He express his utmost gratitude to all the parties who helped him in making this event a great success.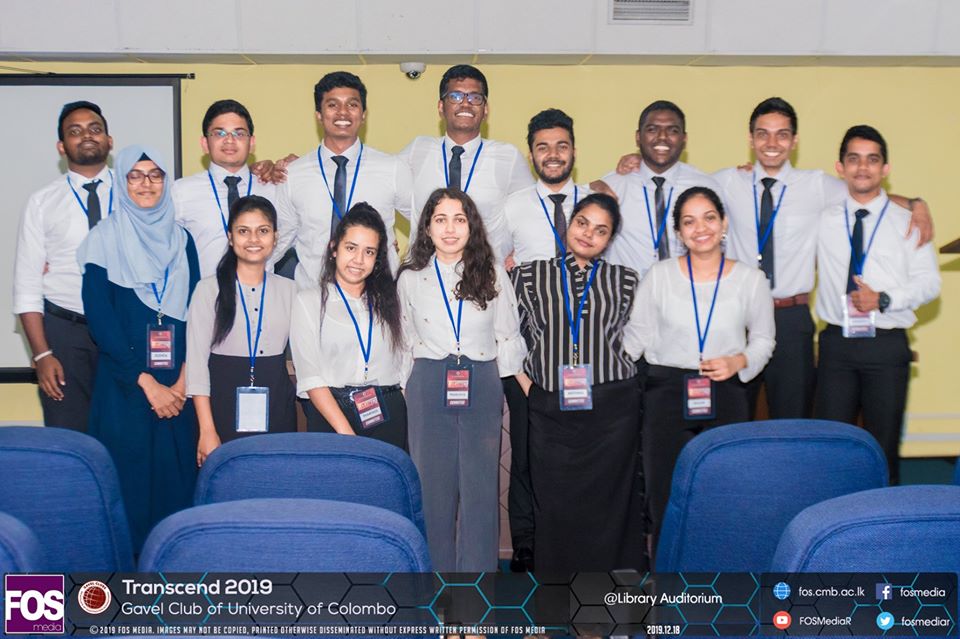 After getting their minds filled with knowledge and motivation to build up a business, all the participants rushed to get treated to a lavish array of refreshments. With that Transcend 2019 came in to an end where all the participants went home filled with inspirations , knowledge, yummy food and memories.