Until the moment our VP-Ed, Nish, suggested that I write about my experiences as your ever-loving insufferable president, I was under the illusion that being the president of the Gavel Club of the University was the hardest thing I've ever undertaken. Then I realized that writing about being president is way more di威而鋼 fficult. There were many ups, many downs, and a whole lot of twists and turns. Unfortunately, most of the stories of the past few months are 'Presidential Level Secrets' which cannot be shared with you. I'm sure every past president agrees with me, and I'm pretty sure all those who succeed me will also agree with me.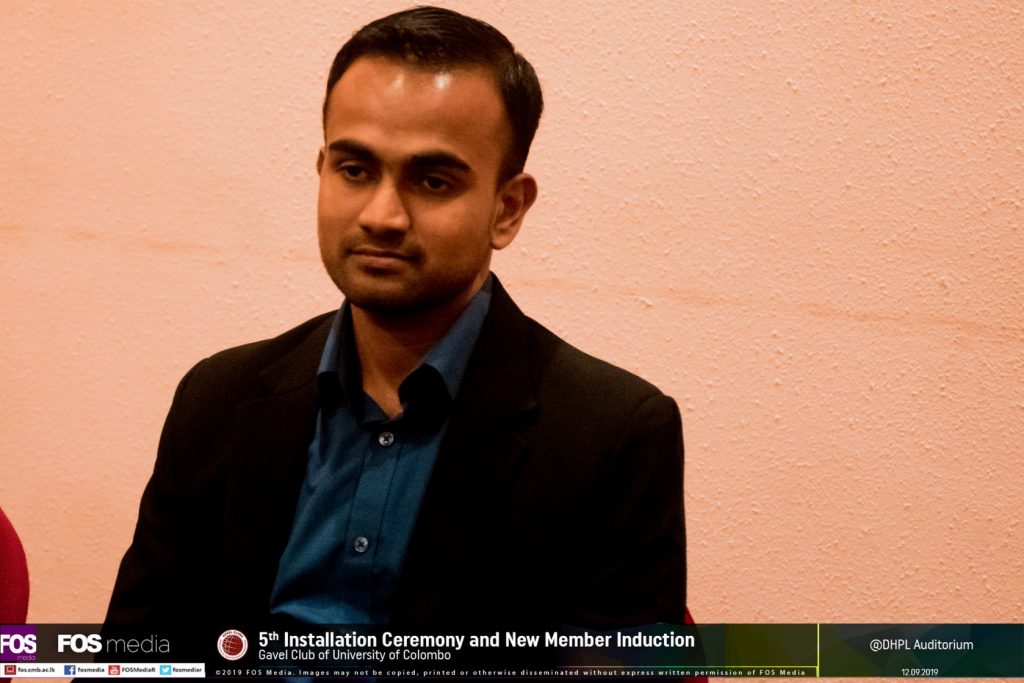 Introduction to Hitler
Many of you probably wonder how the Hitler version of Uditha came to be. It all started in the middle of my first year. I competed in and lost out in the semifinals of the All-Island Best Gavel Speaker Competition. As I walked out dejected, a co-chair of the soon-to-be-held Gavel Conference 2018, Warren Manuel (read: වරෙං මානෙල්) came up and asked me, if I'd like to join the Organizing Committee of that conference. I was to be the understudy of the greatest head of Events and Delegates (try and beat her Alokaa and Dakshi), the one and only, Piyumi Dayawansa.
We went on an outreach program to the University of Ruhuna, to coincide with their installation ceremony, and that's where she introduced me to Pathum Jayasuriya (read: Gay Shoes), the soon-to-be president of the SLIIT Gavel Club, and Thevindu Samarasekara (all those who went to GC'18, read: පියදාස). It was at Ruhuna that they initiated me into the Hitler-worshipping cult which included quite a few Gavel Presidents. Rules of joining were simple: You don't support Hitler's political views, and you don't endorse his genocide. You just sit back and admire how he managed to convince people that the Genocide was necessary just by the power of his words.
Baby-Hitler Days
In the meantime, applications were called for the Executive Committee of the Gavel Club of the University of Colombo. Then incumbent president, Gv. Vimukthini Jayalath (read: we-moo akki) highly suggested that I apply, since there was usually one member from the 1st year batch. The only restriction was that the 1st years can only apply for Junior Treasurer, Sergeant-At-Arms, Webmaster, or Editor. I had no clue what to do back then. Shehan ayya demanded that I apply for treasurer (he spent hours convincing me that being treasurer was a legit entrance ticket to the big leagues). Ramalka akka demanded that I apply for the role of editor, while Kashmir ayya and Malin ayya (read: Merlin ayya) both wanted me to be Webmaster. I couldn't pick or choose between the four. So, I applied for all four positions. Eventually, I became your webbie.
Being webmaster meant I was working under direct orders of our VP-PR: the mother of all PR, the midget Mahamayan, the great Piyumi Sachindra Dayawansa. She deserves the credit for all the connections I made as a webmaster. She'd literally call me and say, "Uditha, there's an event at the Royal College Skills Center in the evening. You and I are going, වෙන වැඩ දාගන්න එපා!" Through her, I met many gaveliers and many Toastmasters from all over the country. Without those connections, I have no idea how I would have faced certain situations I faced later in my Gavel Life.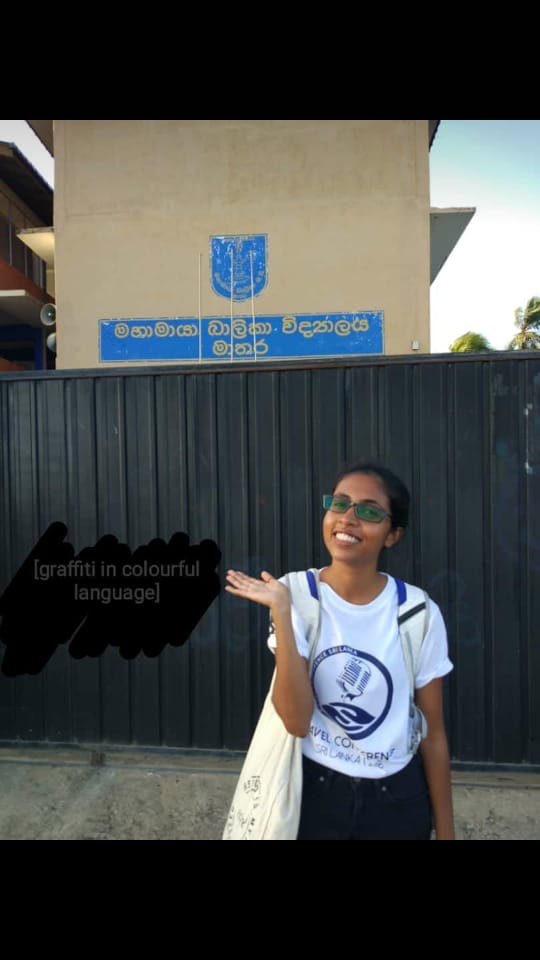 Becoming Hitler
A few days after we finished Enliven – the All Island Humorous Speech and Evaluation Contest which I co-chaired with the great Vishmi Fernando, I happened to bump into Mr. President, Lawan Wijayasooriya (read: Laa – aaa – one ayya). It was right between the Department of Mathematics, and the New Arts Theatre. The conversation went like this:
Lawan: Uditha, are you going to apply for president this time?
Me: Yes ayya! I will apply.
Lawan: Okay! Cool!
Me: Anything I need to know before applying?
Lawan: Na, Na! Shape, shape!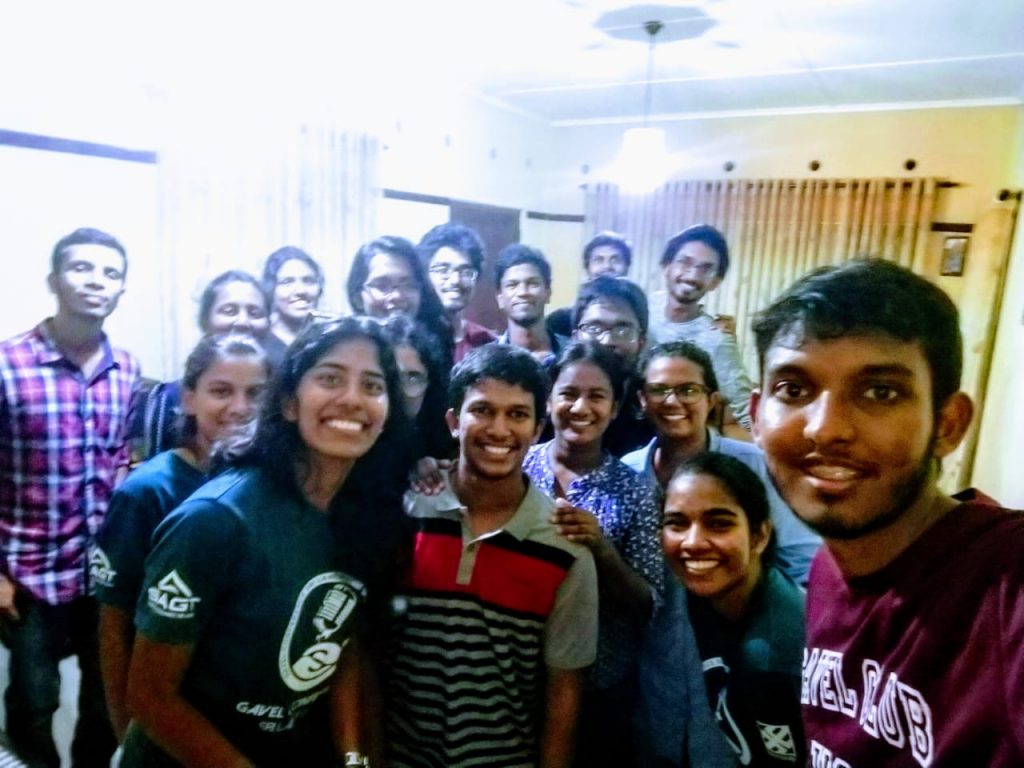 So, I applied. I was one of 18 applicants who applied for the executive committee (only 9 get selected). Out of the 18, four had applied for Presidency. (update: I'm not allowed to mention their names. Even Hitler doesn't get his way sometimes). The interview took place just as our study leave began. It was tough. I'll admit that. But when only a select 9 can lead the club for an entire year, such a grueling interview is necessary to select a group that can work together to bring success to the club for the next year.
The Reign Begins
Just as our first semester exams finished, I who was still webmaster, logged into our Facebook page, only to see a post scheduled to be published in 4 days' time, by some unknown person. The reader should note that even though my papers were finished, the 'exam month' had four more days to go. Naturally, I clicked it. It was the poster announcing the next ex-co, scheduled by a former VP-PR, Gv. Merlin Ranwala. (Yeah! I was spoiled)
It took a few more weeks for arrangements to be made by the outgoing ex-co to hold the AGM, but eventually, it was held on September 4th. The AGM went smoothly, and we had a peaceful transition of power from Lawan ayya to me.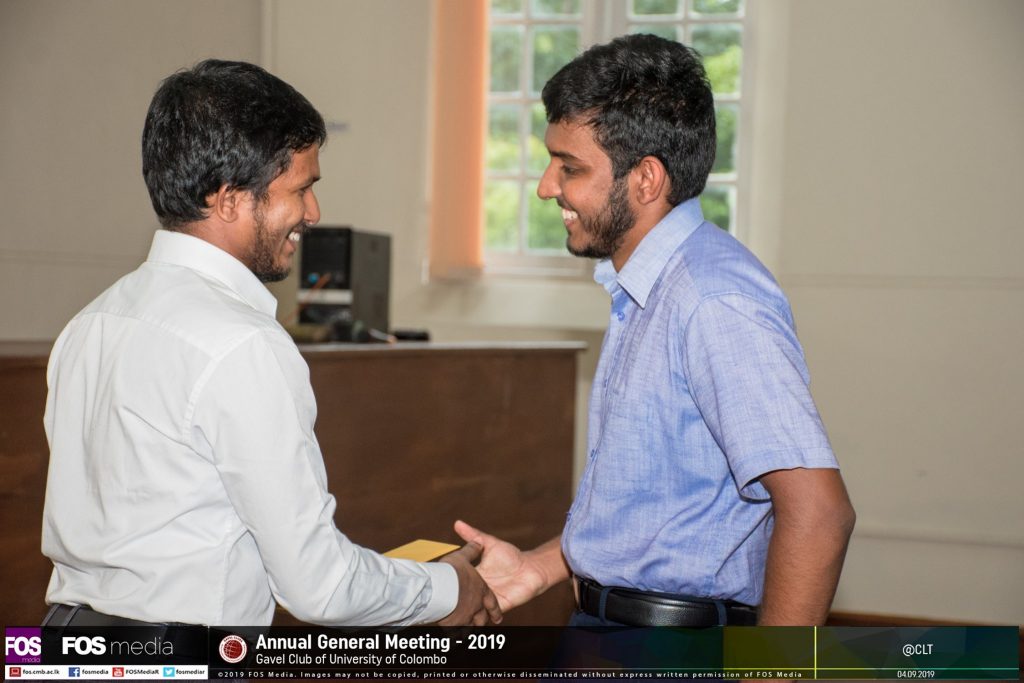 Hitler Makes Hard Choices
Our first main event was to be our Installation Ceremony. The normal procedure would dictate that we book a decent hall within the university for 'free' (let's conveniently ignore the extortion the hall keeper fancies), that we would invite as many people that we can, and have some of the highest-ranking Toastmasters to grace the occasion. We had two problems: There was an impending non-academic strike (expected to last for a couple of months) and the Toastmasters District calendar was quite tight that month. We had to make the choice between having the installation as soon as possible, risking falling out with some Toastmasters, or we could postpone it by a couple of months, losing precious time to do our projects and risk losing members who would be idling around for those two months.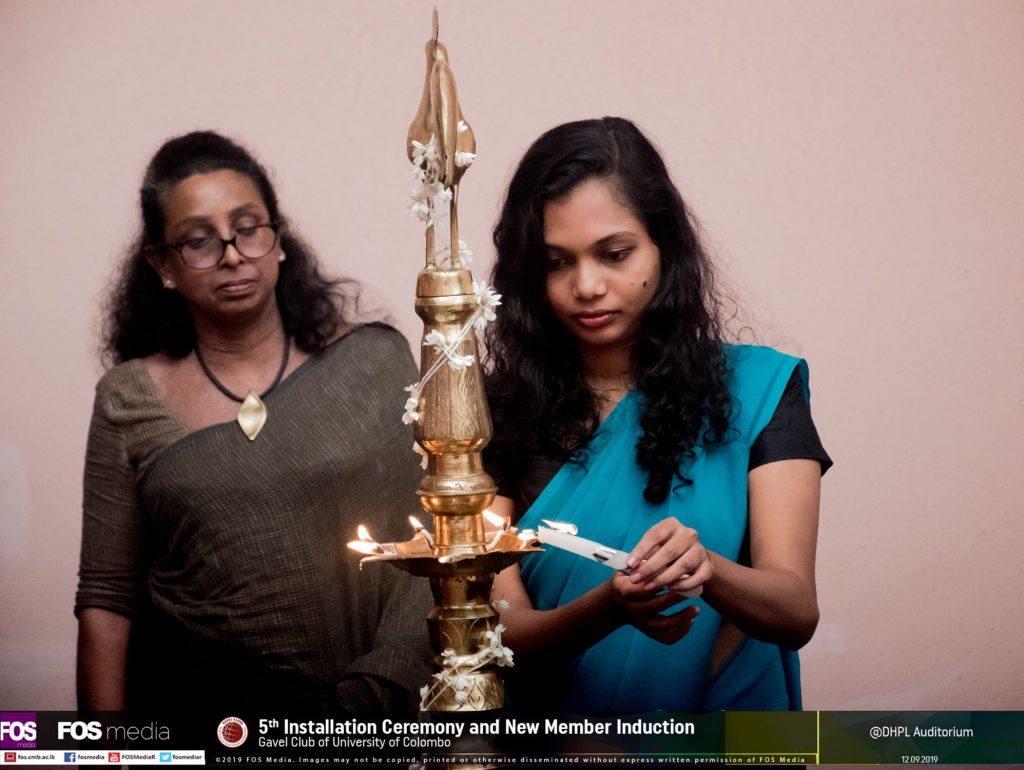 We chose to save our members and rush to have the installation at all costs. At that moment, it sounded like the worst possible start. I even had some notable dignitaries calling me and telling me not to call them for future events as they were disappointed with how rash I was at making decisions. But now, looking back, I'm pleased with the outcome. Considering the current pandemic, if we had lost those two months also, my successor would have had to drag the club out of the depths of nowhere.
Hitler's Response to 1931
We made some critical mistakes at the Installation. We misestimated the cost of the hall (we forgot to add the taxes), and we had communication issues with a sponsor. The result was that we had a loss, and that sponsor refused to sponsor us for future events. It was chaos. Enter Sasinidu and Dakshika, the two co-chairs of Transcend. My instructions to them (in secret) were simple. Get as many sponsors on board as you can. Spend the least amount of money on the event.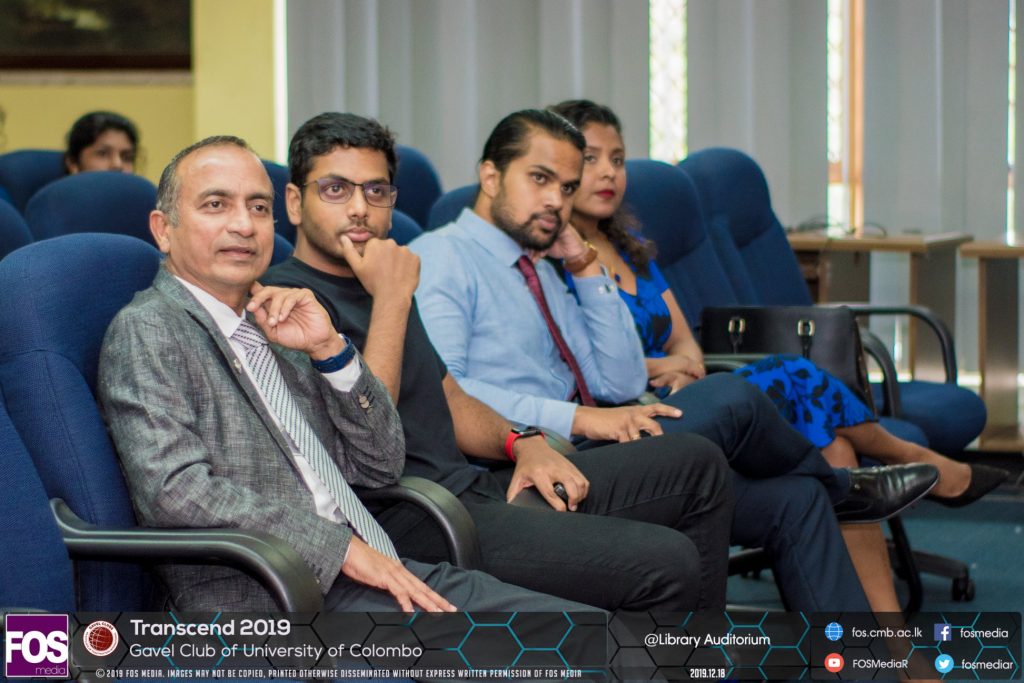 They, along with their team, did the best possible job I could ever imagine. The profits from that event covered for all our losses at the installation, and even most of the 'administrative expenses' (read: paying for halls within the university and refreshments for key events).
Himmler Develops the Schutzstaffel
No one in Gavel UOC had won a speech competition in a few years. We wanted that to change. Our VP-Education, Nish, was tasked with developing the education standards of the club to the best possible heights. I'm sure her article covers all of what she did, but in short, we went from having no CC speeches per meeting to having at least 2 CC speeches per meeting.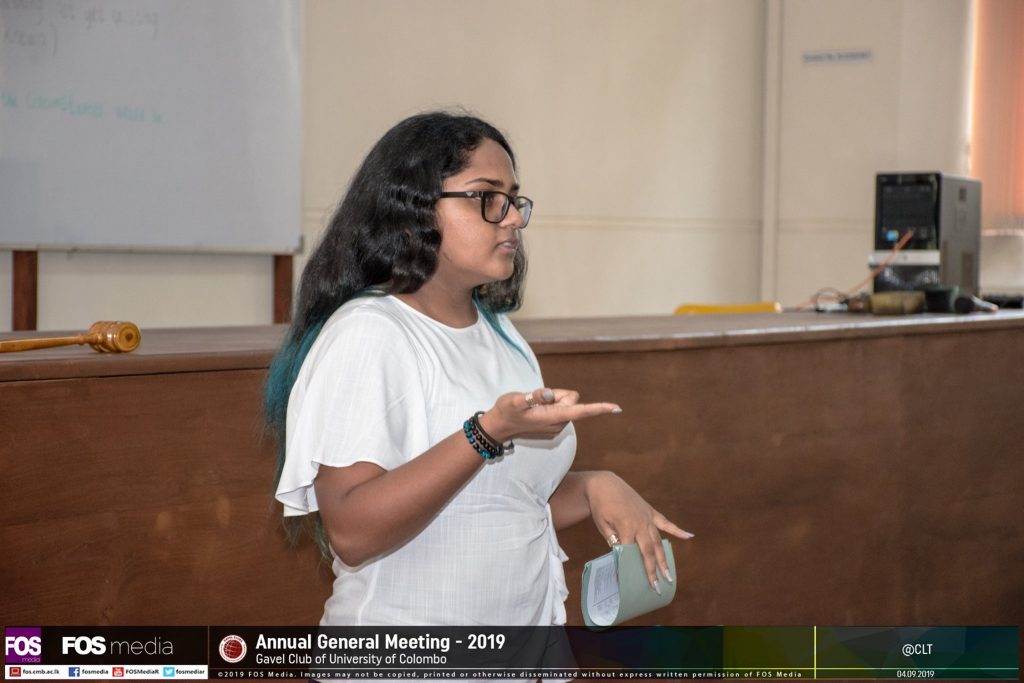 How did she do that? Countless educational articles, masterclasses with Toastmasters, and the master plan known as the 'Educational Initiative' led to this growth. By the time we hand over controls, we already have a competition winner and many more potential competitors within our ranks.
The Third Reich
By February, we had the AGM of the All-Island Gavel Community. Thanks to Praveen රත්නේ, the new president of SLIIT Gavel Club, I was voted in as the President. Primary duty: Bring back the Gavel Conference! (Work is still in progress). Looking at the bright side of things, I now had major contacts with presidents from all the clubs in the country. It was time to get some work done – if not for Corona.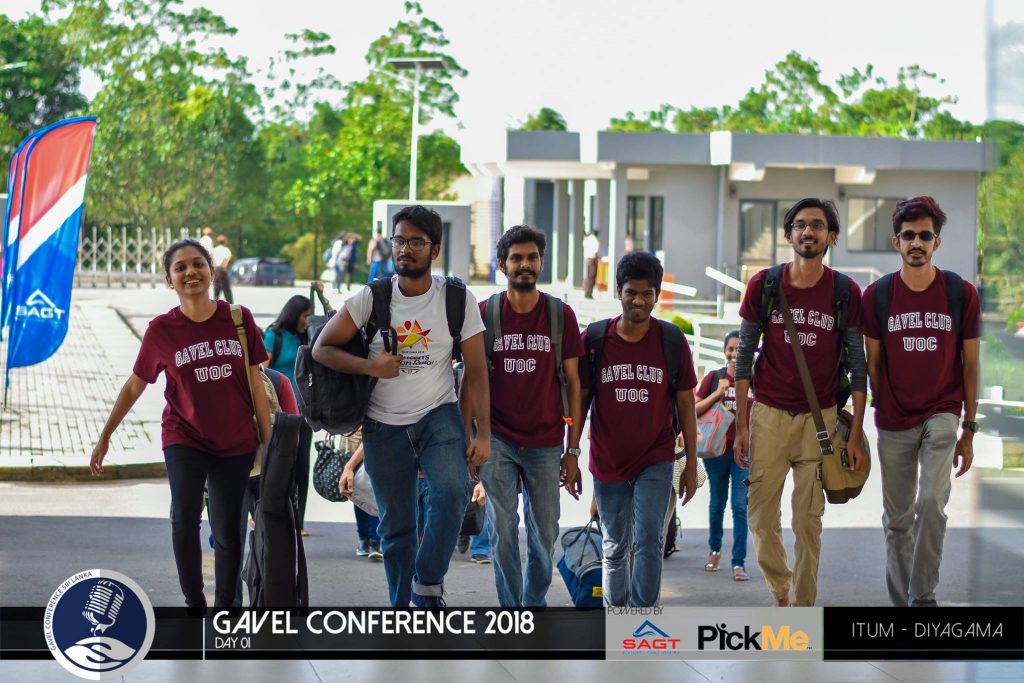 COVID-19 struck to disrupt our merry ways. We were forced to retreat. However, our progress should not be halted. As Gavel Presidents, we had to find a way to keep meetings going. After experimenting with Google Meets and Zoom (Thanks එදිනෙදා වැඩ එදිනෙදා කරපු Amaya from UOM, සුදු Nipuni from UOK and kidnapper Subani from USJ for the testing support), we all settled for Zoom. Even though we had a lot of opposition from many parties; within the club, we had people saying that online meetings were worthless and hopeless, the university authorities refused to give us an account from the LEARN network even though most other universities (including SEUSL) had their online meetings on that data-free network; we still pushed on.
Conquering Czechoslovakia
Oration 2020 was supposed to be the crowning moment of our term. After putting so much effort into developing the speaking skills of our members, it was to be the competition to decide who benefitted the most from our work. Unfortunately, Corona decided to play spoilsport. The next option was to have it online. Needless to say, we had so many naysayers. Literally no one had the guts to adapt. After hours of phone calls and zoom meetings, we finally assembled an army willing to take on the challenge. How they pulled it off is a totally different story.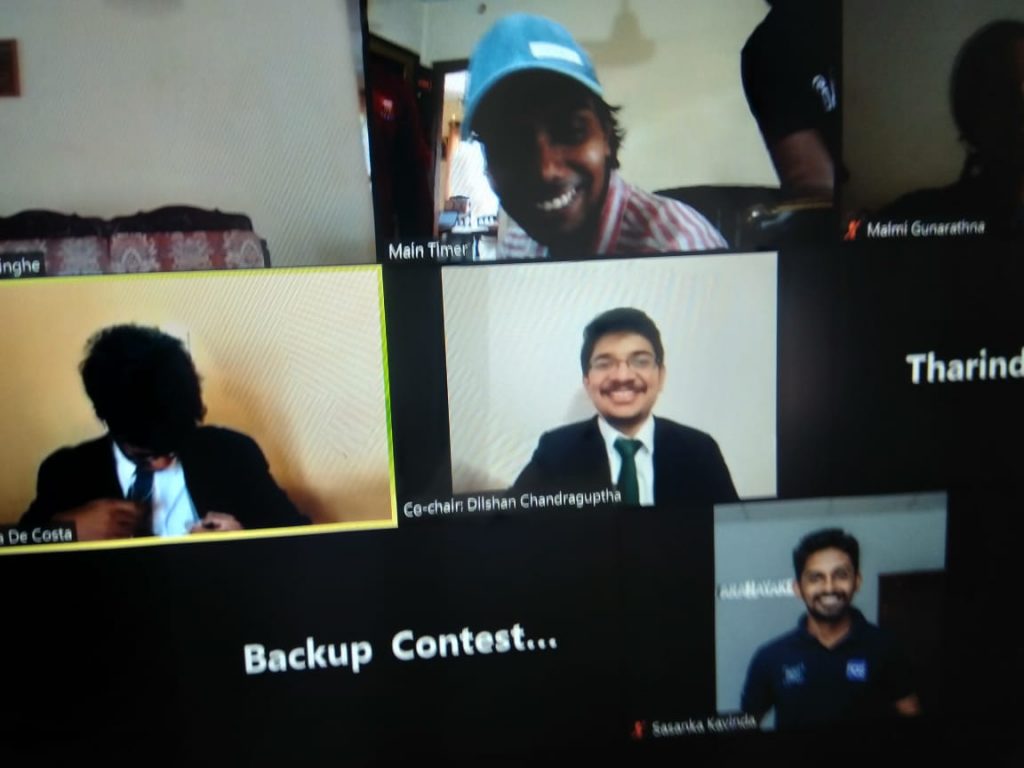 Having the Vice-Chancellor speak at a Gavel event and having someone as famous as Ms. Kasturi Chellaraja Wilson deliver the Keynote address made Oration 2020 one of the grandest online events to ever be held.
The End of Hitler
All good journeys must come to an end. Even Hitler met his end in the darkest possible way. In true dictator style, I faced my last few days as president with the stinging words of a junior who disliked my ways resonating in my ears. But one person saying "තෝ කරපු කාලකණ්ණි වැඩ හින්දා තමයි club එක මෙච්චර වැටුණෙ.." won't be the thing I take home as I leave the throne for the next generation to take over. Whether people liked my ways or not, I feel I gave my all to the club and it's that satisfaction that I want to keep in my mind.
Wishing a democrat and his team the very best of luck, Hitler leaves the stage.
Over to you!