How many times have you accomplished a goal and thought, "I can't believe I just did that"? Some tasks only seem impossible because we build them up that way. Others seem impossible because they're particularly hard. Either way, the point of a challenge is to conquer it and grow.
You'll never know until you give it your best effort. Because, as Nelson Mandel rightly said, "It always 犀利士5mg seems impossible until it's done."
Coming together is a beginning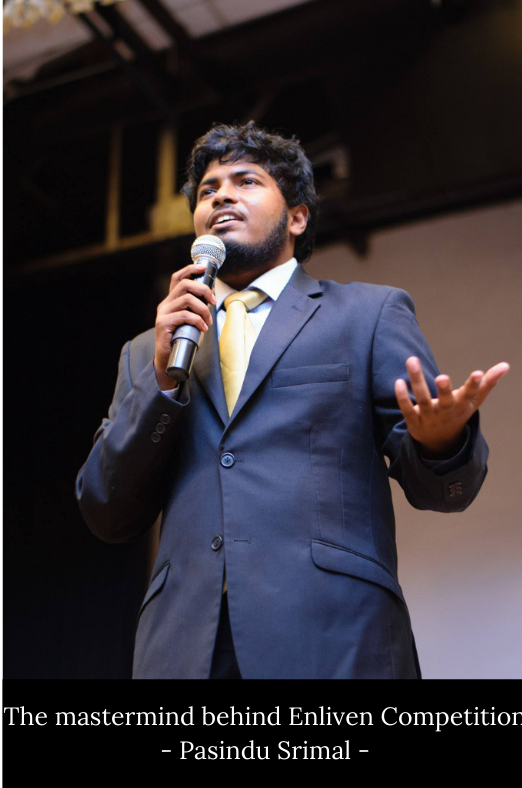 In 2017, Gavel UOC too embarked on such an experimental expedition. It all started with a simple idea shared by a gavelier. "I had a chance to witness a humorous speech and evaluations contest at a Toastmasters club. It was my very first time witnessing such a contest and I was amazed. Why can't we also have a similar contest by our gavel club?; the idea popped up in my head. So, I pitched the idea to the exco", shared Pasindu Srimal (AKA Sirimal Ayya), the idea creator and the Project chairperson of Enliven 2017. He was the mastermind behind ENLIVEN.
No one believes you when you're doing something for the first time. It is a universal truth valid to up to date! But with the support of the exco lead by Gavelier Oshira Peiris (Club President 2016/ 2017), a bunch of gaveliers came out of their comfort zones and took the challenge of initiating the first-ever All Island English language Humorous Speech and Evaluation Competition organized by a gavel club.
Keeping together is progress
"12.00 noon at juice bar" was a constant reminder message that popped up on our mobile phones for about 2 months. We had a lot to plan and execute within a limited time frame as this was a band new venture for all of us. Amongst all major tasks to be completed, we were even struggling with a name for the competition. Several names came up as suggestions; Sarcasm, Hilarious, and many more were among them. "How about ENLIVEN? It's an English term which means make (something) more entertaining, interesting or appealing.", shared Gavelier Sithumi being very prompt and thoughtful. So, at the very next OC meeting, the name for the competition was finalized as ENLIVEN. That's how the competition got its name.
What followed was months of meetings, preparation of rules and regulations, venue bookings, looking for sponsorships, calling people to confirm and oftentimes encourage participation, and in the end, the team managed to pull it off on a grand scale.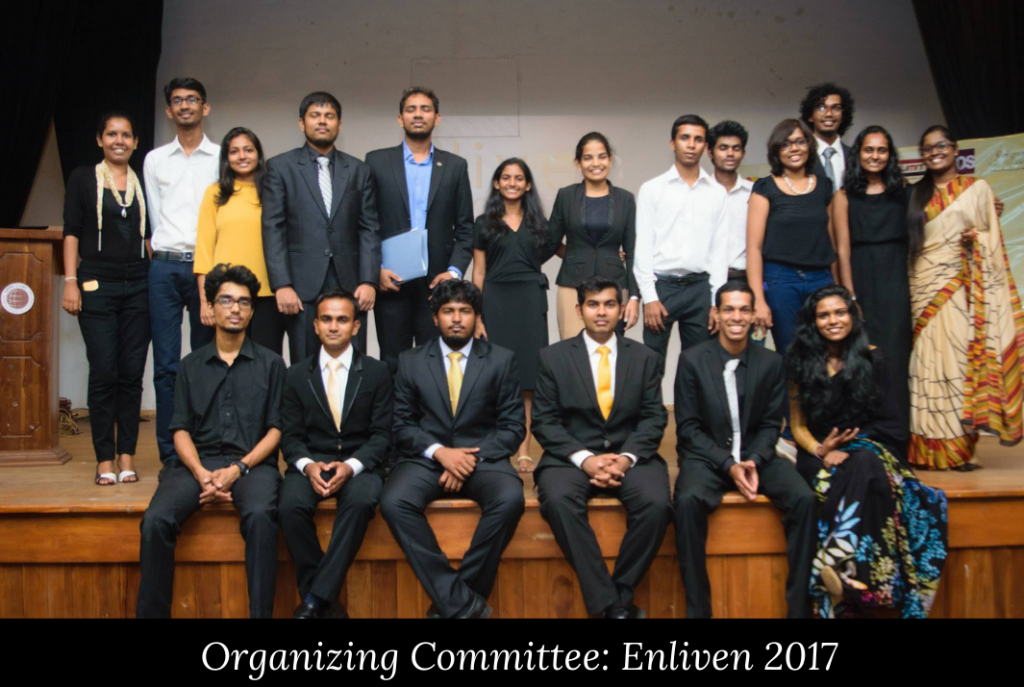 PR committee had the biggest challenge, I believe. Being a part of it, I remember sharing the flyers and registration link to all my friends on WhatsApp and Facebook and for weeks I had been an annoying friend to many of my colleagues for sharing the same message to register for Enliven several times.
Our target was 200 participants. It was just a week to go and we had ONLY 21 registrations. Sigh! We were way behind our target. However, we continued our PR campaign, and thus the excel sheet started filling with names. The number reached 106 registrations, where many contestants registered for both contests.
One of the most challenging moments being in the OC was, the moment I was asked to give away the vote of thanks at the first ENLIVEN workshop. It was my very first time giving a vote of thanks and most fascinatingly I had to thank my uncle, who conducted the first workshop.
Workshops, prelims, and semi-final rounds sailed smooth leading to the discovery of so many talented people all around Sri Lanka. One way or another, ENLIVEN strengthened the bond within our club members while changing so many people's lives as experienced leaders.
Working together is a success: ENLIVEN 2017
All our hard work was paid off. The climax of a grand oratory extravaganza marked its finale at the New Arts Theatre of the University of Colombo on 6th April 2017. It was a completion of another milestone of Gavel UOC history.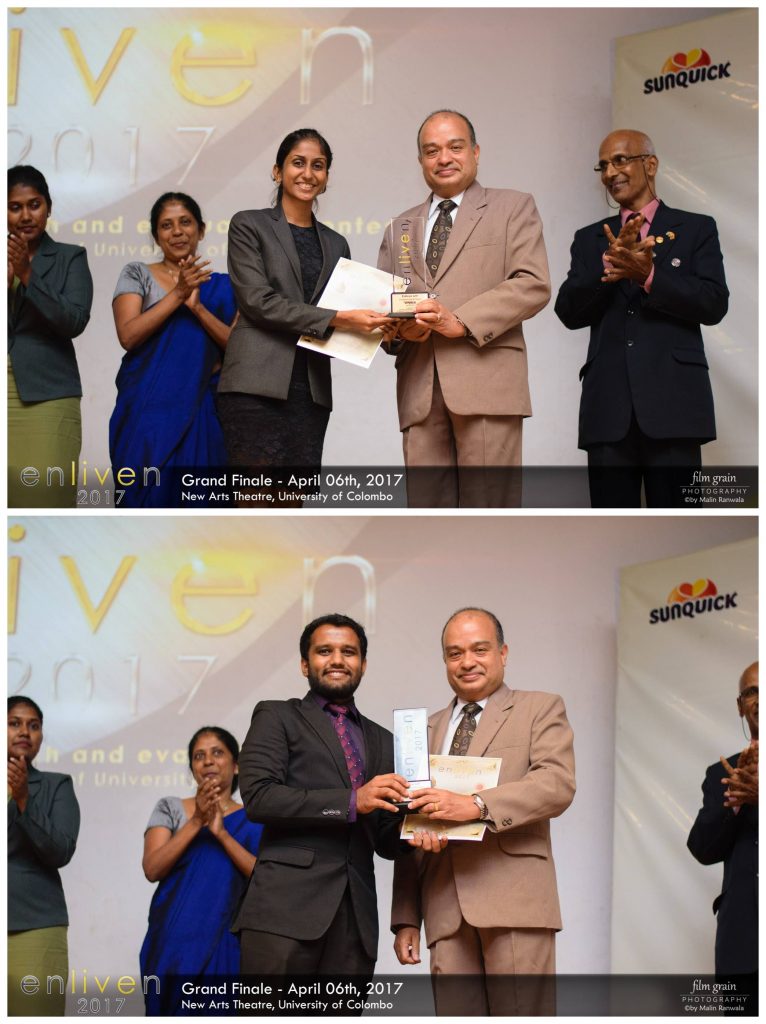 Every segment of the event went off without a hitch. After a tough and equally competitive battle, Amalini Fernando of the University of Kelaniya clinched the title for the 'Best Evaluator 2017' while Chathuranga Amunugama of the University of Moratuwa grabbed the prestigious title 'Best Humorous Speaker 2017' displaying his power of endurance and undaunted courage.
From the beginning of early February 2017 to the end of the event (6th April 2017), a lot of effort, time, and dedication of many spirited gaveliers were behind the accomplishment of ENLIVEN. All the gaveliers along with the Organizing Committee were seen to be working all through the days and many sleepless nights to make this new initiation of Gavel UOC, a memorable moment.
However, seeing as our club's motto is "Gavel Never Stops", we were eagerly looking forward to the club to come up with yet another experience as enthusiastic as ENLIVEN 2017. Our dream came true as the second edition of ENLIVEN was conducted in 2019 and the contest continued as a biannual event of Gavel UOC.
ENLIVEN 21'
Yet again ENLIVEN is back for the 3rd time! The time has come for the excited audience to cheer for the next biggest speech conquest which will be commenced soon. The stage is all set for the orators to illuminate with their exceptional talents.
Don't worry if you still don't have any idea of what a humorous speech, evaluation, or public speaking is. Gavel UOC has organized a series of workshops which will be conducted by specialists before you go on stage. Therefore, you will have all the necessary training and tips in your hand to make your speech or evaluation of the best one.
Being a part of the legendary past two (2017 & 2019) ENLIVEN committees I can assure you that Orators will indeed carry memories for a lifetime from this year's competition as well as not many people are lucky enough to gain this experience related to two wonderful aspects of public speaking.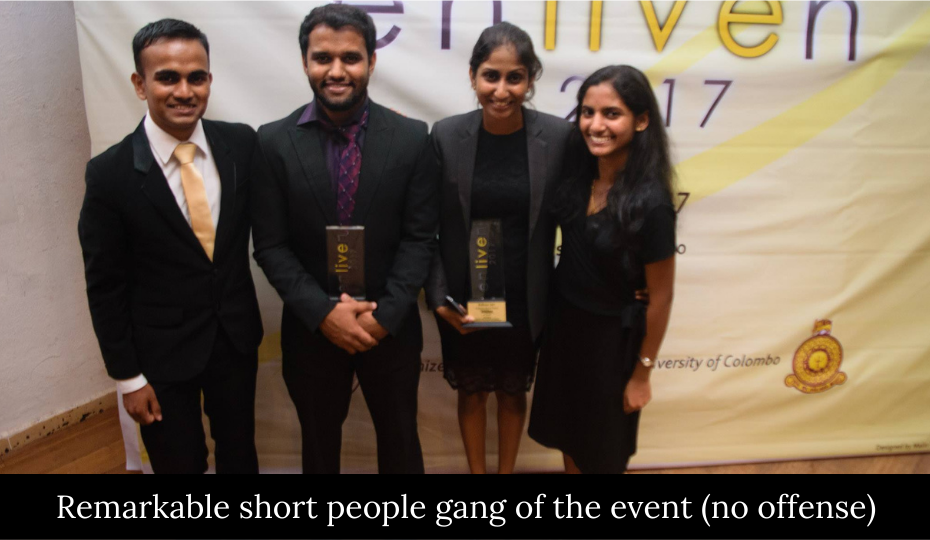 Who will be crowned as "The Best Humorous Speaker and the Best Evaluator of the Year"? Voices can make the greatest change in the world. Now, it's your turn to surprise your audience and tickle their funny bone!
Register for Enliven 2021:
For more info, check out: