In the early months of 2020, the Covid-19 pandemic stormed the world and put everyone in their homes without even giving them time to make any arrangements. This affected Gavel UOC too. Everything that was planned for the upcoming year of 2020 had to be halted for some weeks until online platforms came to help. Despite the pandemic, we managed to keep the spirits up by having online educational meetings along with competitions such as Oration, Enliven, and joint events such as Salutare' for the gaveliers.
Finally, after a year, we were able to have our first physical meeting in the morning hours of 25th March 2021 at Viharamahadevi Park.
We had an attendance of 20 gaveliers who were e犀利士 xcited about meeting everyone physically after months of sitting in front of a computer screen.
Toastmaster of the day, GV Sanjula started the meeting by introducing his team and the theme of the meeting, "Brace Yourself".

Then GV Chandula took over and conducted a wonderful Round Robin session. GV Thenuka's CC2 speech on "Die a hero or live a villain?", was the highlight of the meeting as most of the attendees got the chance to witness a physical CC speech for the first time in their gavel UOC life. After GV Dasitha's Table Topic session, the meeting came to an end with the general evaluator, GV Nishedha's report, and the president adjourning the meeting. As the last segment, we all gathered around to hear GV Chandula's speech that she was going to do at GavelCon finals. The meeting finished earlier than we thought, so after taking a lot of photos at Viharamahadevi Park, we decided to go out for lunch.
Finding a place to have lunch was the hardest part of the day. After being disappointed by an Arthur's Pizzeria offer, a certain someone suggested Cafe Shaze for the lunch. Those who came t犀利士 hat day know how that ended. Finally, after so many negotiations, we ended up at Taco Bell's.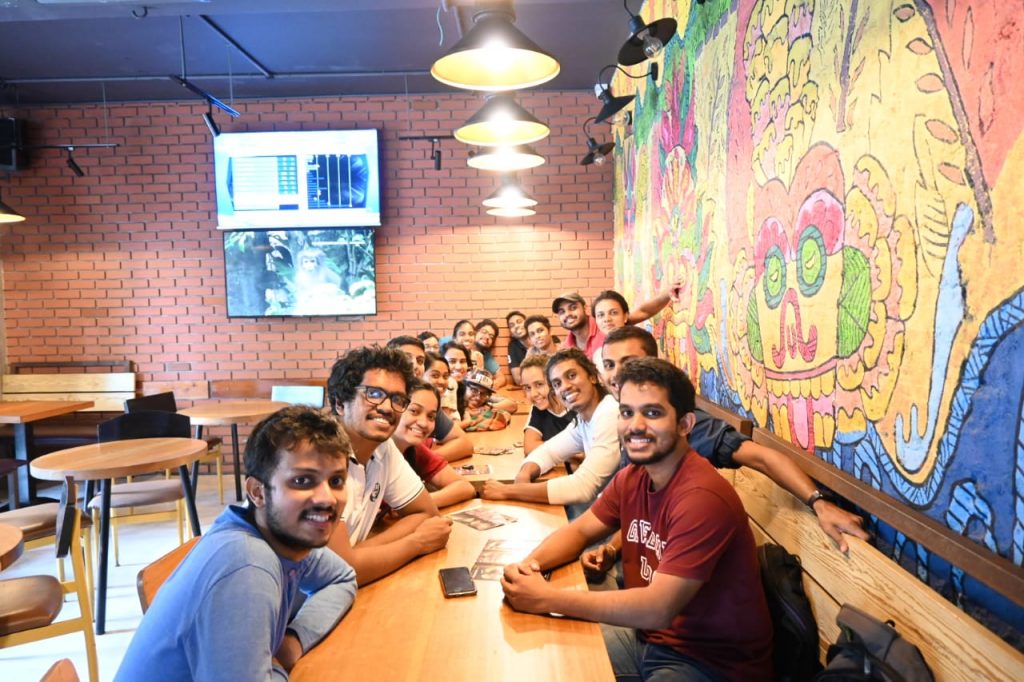 Even without many pre-preparations, the first physical meeting after Covid-19 turned out to be a fun experience for all gaveliers, especially to newbies who have not attended a gavel educational meeting physically.