It is my pleasure to recall my initial memories of the Gavel Club of the University of Colombo from 2015 to 2017.
I am Thangavadivel Nirusan. I studied at Jaffna Hindu College, I entered the University of Colombo, Faculty of Science along with the 2013/2014 Intake. I followed the degree in Industrial Statistics and Mathematical Finance. Currently, I am following a Professional Qualification in Human Resources Management at the Charted Institute of Personnel Management.
How I came to know about the Gavel Club is quite interesting. It was on the day of our First Year Batch Trip in 2015. The bus had stopped at a Hotel in Belihul-Oya for breakfast, which was when I casually asked my friend Amaya Wijesinghe about various options for me to improve my communication skills. She informed me that there was a club called 'Toastmasters Club', which helps its members to improve communication and leadership skills. She then went on to explain about the Gavel Club at the University mentioning that it was a student version of the Toastmasters Club which was started recently at our university.


Amaya went on to extend a warm welcome to me, mentioning that the meetings were set for Thursdays, 4.00 p.m to 6.00 p.m. at ZSR. So the very next Thursday, I went to the ZSR as I was quite inquisitive after Amaya's introduction. There were around 15 people inside. All the gaveliers present warmly welcomed me to the club. It was a pleasant experience and it encouraged me to participate in the upcoming meetings. Shortly after this, I was very fortunate to take a few classes under Dr. Asoka Ramanayake, who conducted lectures for my batch under the Industrial Statistics and Mathematical Finance degree program. Asoka Madam who was the Senior Treasurer of Gavel Club, took time during lectures to explain about the Gavel Club and why we should join Gavel Club. This was what pushed me to join the Gavel Club. I started to attend Educational meetings regularly. Soon I started taking up roles at the meeting and even enthusiastically participated in the Table Topics. The feedback which I got at the end of the meetings from almost all the members motivated me to even do the Prepared Speeches. These little pieces of paper containing words of power gave me so much confidence, that I pasted all of them on a Scrap Book which I have kept very carefully. Since I had joined the Gavel club at an early stage, I realized, it was my responsibility as well to spread the message about the Gavel Club so that many others could get the same exposure that I got. So I encouraged my friends to participate in the educational meetings and even reminded existing members of upcoming events so that they would not miss out on them.
The Gavel club at that time comprised of students only from the Faculty of Science. We didn't want to limit it to our faculty only. Hence, we expanded to other faculties little by little. First UCSC joined us for the Educational meetings. Then we had Educational meetings at UCSC too. This further encouraged the UCSC students to join our club. Soon, we had educational meetings at other faculties too which brought us a lot of new members from those respective faculties. Initially, students from the Medical Faculty were unable to attend meetings, as were unaware of our club as it is situated away from our University premises. That was why the Gavel club organized an Orientation program followed by educational meetings at Medical Faculty. This encouraged the Medical Faculty students to join our club and attend the meetings. Since this proved to be quite successful, we organized orientation programs at each faculty. Finally, we had ensured that the Gavel club is a University-based club and not just a faculty-based club.
The Gavel club became a part of my University life and its members were like a family to me. Whenever our members participated in the Speech competitions organized by Universities such as Moratuwa, Kelaniya, and Sri Jayawardanapura, the rest of us also joined the participants so that we can support our members at these Speech competitions. This helped us to build good relations with Gavilliers from other clubs. This resulted in our friends from other universities joining our educational meetings. They even joined us for Gavel under the Trees sessions at Independence Square. All these helped me to expand my friendships beyond my University Circle. One good example is the past president of Gavel Club of Japura University, gavelier Saroj Somaratna. He is a very close friend of mine, solely because of Gavel. Saroj along with a few of his friends even visited my home in Jaffna.
I was a participant at "Oration 2016". This was an unforgettable experience in my life. I vividly remember how TM Hingston appreciated my performance on that day and left me with a valuable lesson. He said: "Always relate a speech with a personnel experience. It will be more appealing to the audience and will make it very interesting."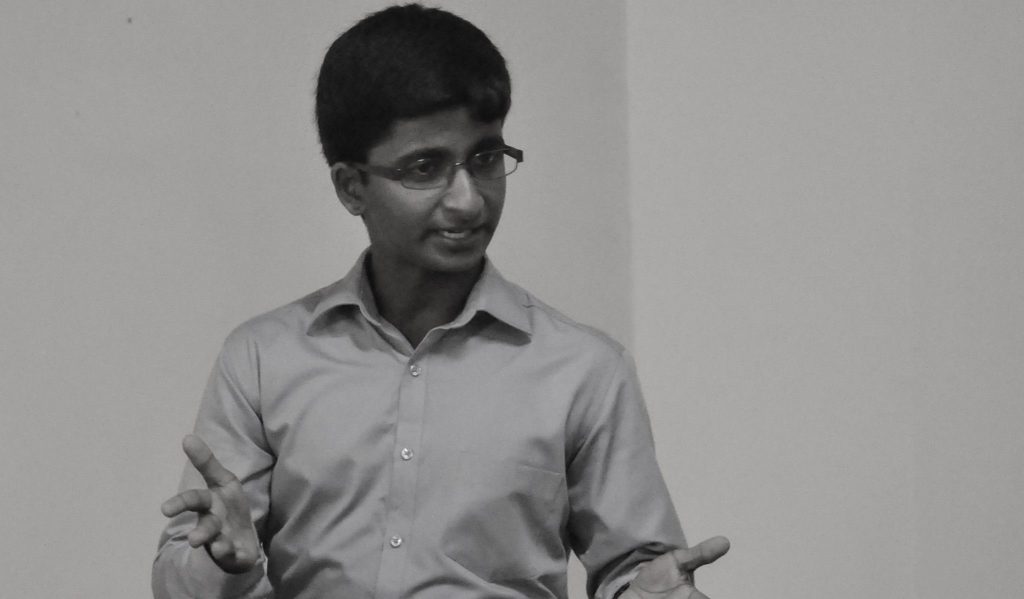 One of my fondest memories is how a group of us represented the Gavel club at the "World Archeological Day" scavenger hunt event held at the Galle Fort which was organized by Galle LEOs Club. I also recall how we went to Unawatuna beach on a
Gavel Trip. A few of us even went on a trip to Kitulgala where I experienced white water rafting for the first time in my life. I enjoyed these very much, and they helped me to build stronger bonds with my fellow club members.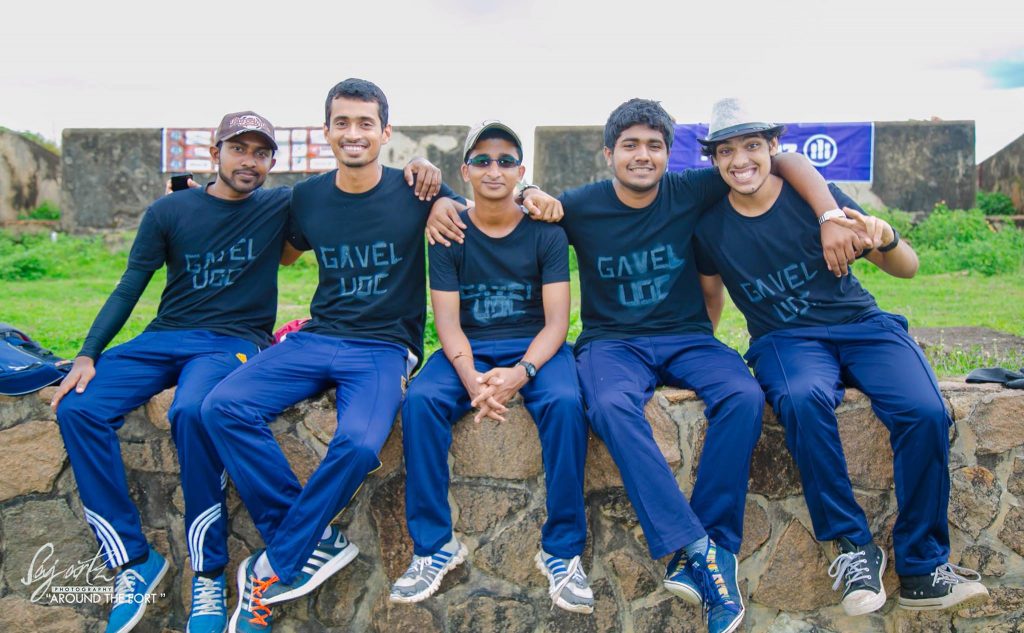 This was the gavel team that took part in a scavenger hunt held at the Galle Fort in 2016. This team was actually set up overnight, when a handful of enthusiasts decided it was a good idea to take part in the afore mentioned competition. This picture is a great representation of the diversity seen at Gavel UoC. It is made up of individuals of all races (Sinhala, Tamil, Sri Lankan Moor and Burgher and Malay), and of individuals of all religions (Buddhists, Hindus, Christians and Muslims). It even consists of individuals from all parts of the island, quite literally North to South!
We also participated in the All Island Gavel Conference in 2016 at Taj Samudra which was organized mainly by the University of Moratuwa along with the other gavel clubs. I remember Gavelier Vibhanu was the Chief organizer of that Gavel Conference which was quite a success.
I believe the Gavel club of the University of Colombo played a vital role in shaping me to become the person I am today. It also gave me a lot of memories that I would cherish for life. The gavel club is the place where I started to develop my public speaking skills, and to continue that passion, I joined the CIPM Toastmasters Club. I was extremely happy that Gavel UOC celebrated its 200th Educational meeting recently, and I wish our club all the very best for the future. It's not just a Club. We are a Family. I am eternally grateful to it, and a very proud member of it. Gavel never Stops!