After getting tired of hours of practice, my friends and I decided to sneak into the auditorium, to see how the rest of the preparation for the concert was going on. The whole surrounding was dark, except for the spotlight on the stage. Up there performing were a group of girls, and I remember 3 of them particularly. Two of them, Chinthani Senevirathne, Shenali Kirindagamage were hitting the right notes with their beloved guitars, and the 3rd, Harini Diaz, was spreading her euphonic voice all across the auditorium. Everyone in the audience was holding their breath, dumbfounded by the performance.
All these nostalgic memories I collected from my school days washed over my mind as I was watching those 3 particular girls glorifying the screen of Journey Hotline, a series of interviews conducted by the Gavel Club of the University of Colombo. Those 3 best friends back in school are now Singing Potatoes, an emerging music group who have already stolen the hearts of the youth with their outstanding talents.
This unique name "Singing Potatoes" undoubtedly depicts their cool, carefree nature, but the girls revealed the deep meaning embedded in it. Just like potatoes can be converted into numerous types of food, they are simple but can be adapted to any genre, and in one way or another, people are going to like them. Not just that, they could stand against body shaming, one of the major problems in society, and spread the word of embracing yourself.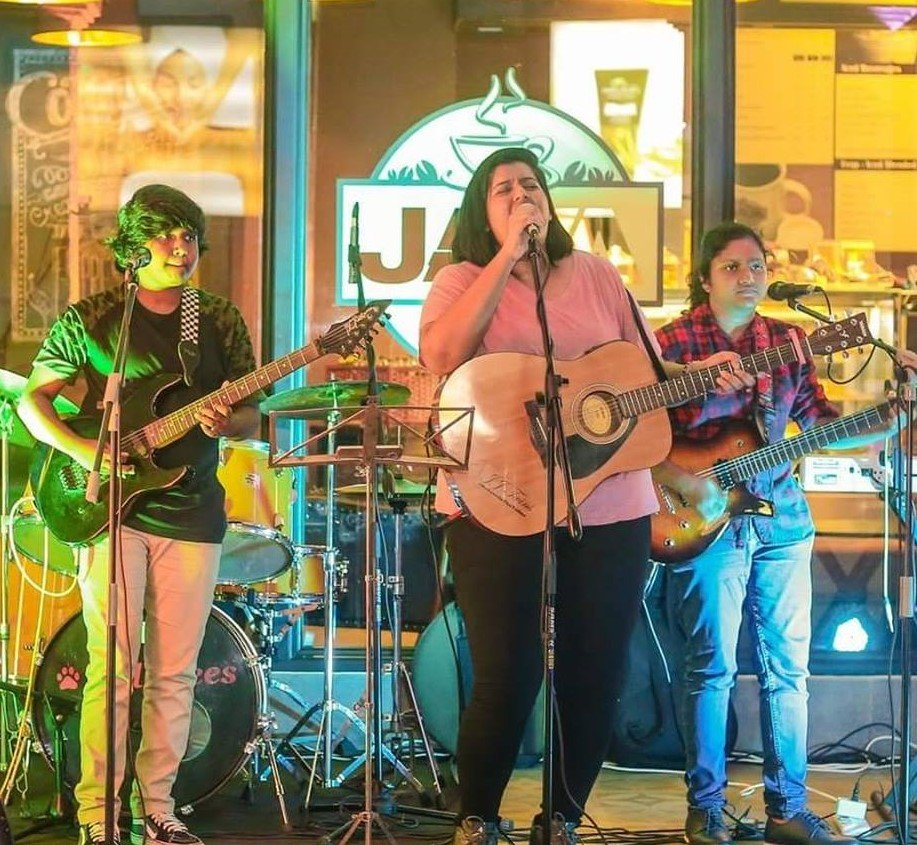 These three vibrant personalities filled the interview not only with melody but also with joy and laughter while sharing their thoughts. They insisted that the popularity of a musician should depend on his or her talent, not on their physical appearance and that one should focus on developing his talents, accepting himself, to have a successful career. The trio didn't forget to acknowledge who had their back during the time of their first concert, including their manager who came up with the idea for the National Potato Day, friends who took care of everything about pulling out a concert in a short time, and their family who gave them the emotional support.
Starting as a YouTube channel, just because of their passion for music, they didn't seem to care about "being girls" when they stepped into the male-dominated music industry. Without getting offended by hate comments, the ladies walk along their path with the support and inspiration from other artists in the industry. They will always choose comfort over being an exhibit to society, breaking all the stereotypes and marching to the beat of their drum.
The potatoes also took the opportunity to give away the news of their original that's going to be released this year. Eventually, the evening with Singing potatoes reached an end, and the Trio bid farewell to the Journey Hotline crew with a beautiful take-home message to their fries, "just do it, keep trying, and never give up".