Let's jump back to 2003.
While most people were busy watching "Friends" and listening to "Coldplay", I was a small boy who had just finished pre-school. My English knowledge was good, and I could speak English well. Fast forward 12 years. I had just done my Ordinary Levels and was waiting for the results. Even after having attended a very good government school in Colombo, my English-Speaking skill was in a bad place. The main reason I believe was not using the language to communicate for years.
When I was studying for my Advanced Levels, I really wanted to mend this. So, when my friend, who was also the captain of the school's English debating team asked me to join for a debating tournament that will be held on the latter part of the same day, I said yes. Let me explain to you why my decision was bad. As I said before, my English-speaking skill used to be good but deteriorated afterwards and I don't think I had spoken a sentence in English after pre-school.
After giving me some advice and explaining the rules, I realized how serious this was and wanted to drop out, but my friends basically dragged me. Did I mention that this tournament was to be held in a girls'-school? If I hadn't, it was.
When the first round started I messed up royally(as expected). I got up, uttered some words, kept some long awkward silences, and sat down when the time was up. We were out of the competition after that round.
So, when I was coming back home what I came to realize was how much that I had to improve. Even though this was just a small interschool debate, I still needed this life skill in the future. When I start doing a job, how could I pitch an idea to an investor? How could I talk with a client? How could I explain to people what I want? These were some very serious questions but I didn't have the answer just yet.
After writing the Advanced Levels I wanted to improve this skill. I found out about an interesting society called "Toastmasters International". They have smaller clubs around the country which you can join. Everything happened in English and there was a path you can start, where you have to give speeches and improve your public speaking ability. Even though I met some very important/friendly/cool people whom I still hang out with, I kept missing something. Looking at it now I think that the problem was that most people there were almost as twice as old as me.
After about a year of going to the meetings there, I got selected to the University of Colombo. In the induction program, I heard about this club called Gavel and when I went to the meeting I realized; this was it. This was what I've been missing. It was the same as the Toastmasters but had some like-minded souls. Some of the fondest memories I have at the University is with Gavel.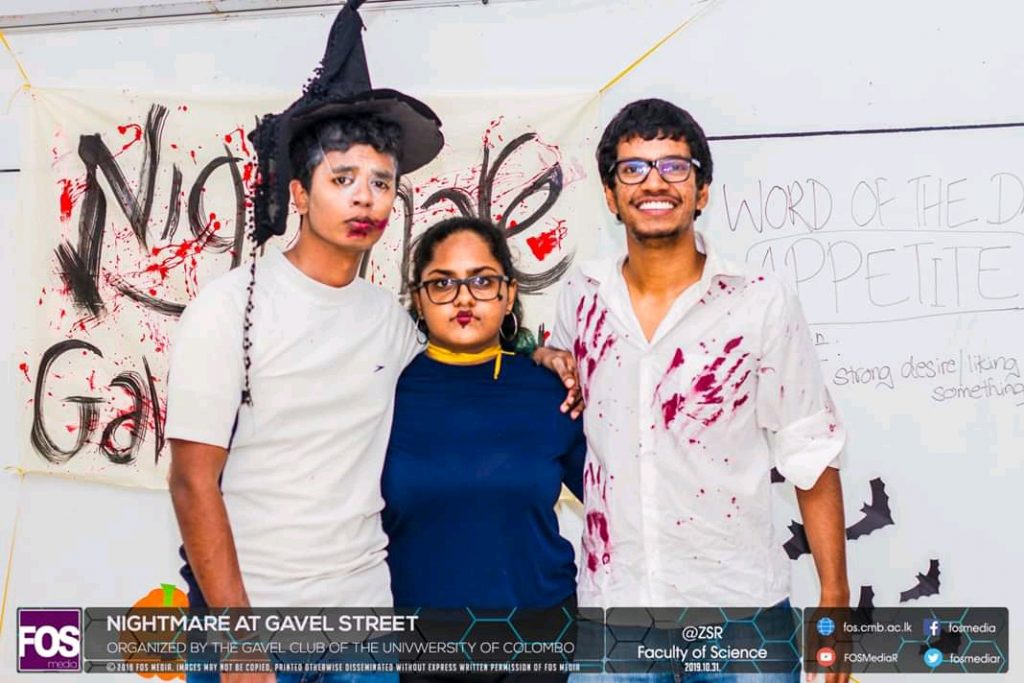 Except for the fun times, the things I learned were amazing. You can gain a huge exposure by being a member of this club. If someone had mentioned when I was schooling that one day I'll be speaking English in front of a crowd, without a piece of paper, I would have laughed but that's exactly what I've done so many times after joining Gavel.
Last but not least, just because you come to meetings you can't improve. If you come to meetings just to keep listening to other speakers speak, I'm sad to say that you won't receive anything that the Gavel club has to offer. You have to engage yourself. Do speeches, apply for meeting roles, apply for club roles and you can see your improvement in the least possible time.