The year was 2013. One of my best friends asked me to participate in an event called the "Sri Lanka Model United Nations". In my school, most people who went there were from the English Literary Association (ELA). I was very average in my spoken-English, and therefore I wasn't a part of the ELA (plus I hated their attitude). But since my best friend got me into this event, I thought of giving it a try. I went to all the practice debate sessions and all 3 days of the event, and trust me, no one was helpful to me- not even my school's ELA people. That whole incident made a bad picture in my mind about these English-speaking clubs. I thought that all of them are the same and the people who get involved with these clubs are pure evil.
This whole idea kept me waiting for a year without getting into the Gavel Club of the University of Colombo. My two buddies joined in first but I kept on skipping their invitations and went to the Badminton courts instead. One day these two morons dragged me into a meeting and that day changed everything I thought about the Gavel Club. The first person to talk to me was Gavelier Sathya Munagama. I never expected that a demonstrator would be so much friendly, and I was wondering whether I should call her "Akka" or "Miss". Then I realized that inside a gavel meeting she is always an "Akka". This was my first good impression about the Gavel Club. The day went by and everyone came to talk to me, "The Newbie". It was a wonderful day.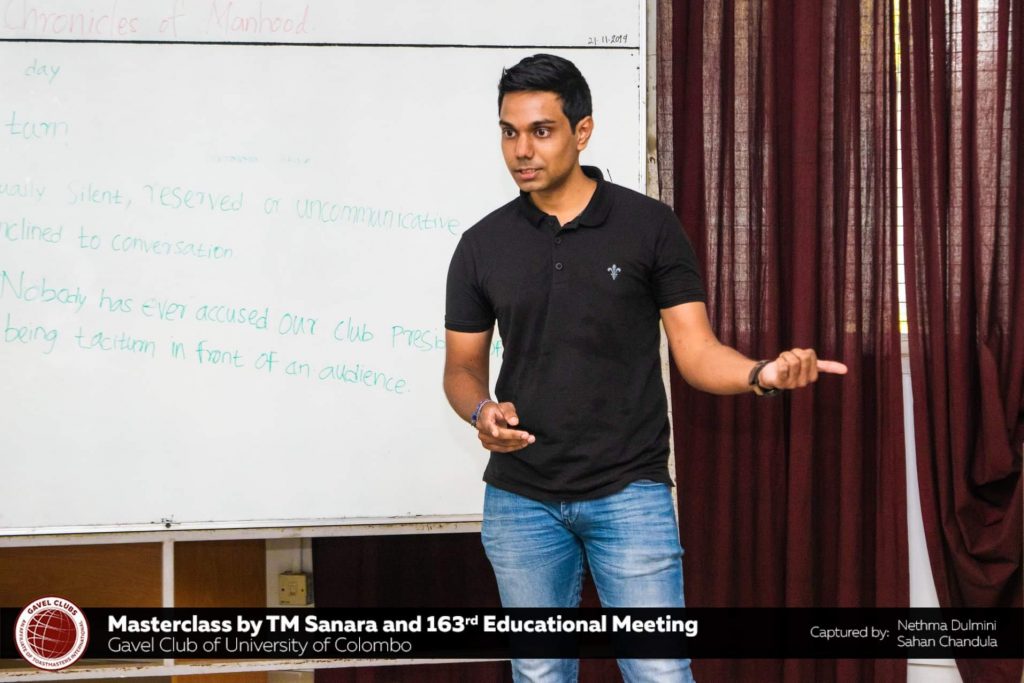 A Gavel meeting is an inspirational place for me. You get to meet a lot of people from different backgrounds and different faculties (not just the boring Science Faculty nerds you meet every day) and you can learn a lot from them. You will always be treated equally despite your English knowledge. They will always help you to get through your fears and I must mention a name here. If it wasn't for our VP Education, Gavelier Nishedha Indraratne, I wouldn't dare go in front to give a speech or take a role in the Gavel meeting or for god's sake "compere!". She is annoyingly inspirational and at the end of the day, we all learn something out of it. Most people in our club would vouch for my remark on this. The rest of the super-cool ExCo includes Uditha the Multi-tasking President, Kaumadi the Priyanka Chopra hater, Shamla the Pastry Chef, Thanushi the BTS Fan, Ruskshan the silent Treasurer, Pasan the Rapper, Ishani the dog lover and Nethma the oldest one. Other than them, each and everyone who had been involved in the club were very supportive in my journey in the Gavel club. I guess that's why we call it "The Family". If it wasn't for these people and the club, I would never think of compering, giving impromptu speeches in front of an audience, co-chairing an event, or at least participating in speech competitions.
Gavel Club of the University of Colombo is filled with fun activities. There are monthly Gavel Under The Tree (GUTT) sessions which I love the most. And then comes my other favorite stuff, the day-outs, the Annual Gavel Trip, the unofficial celebrations and also the themed meetings.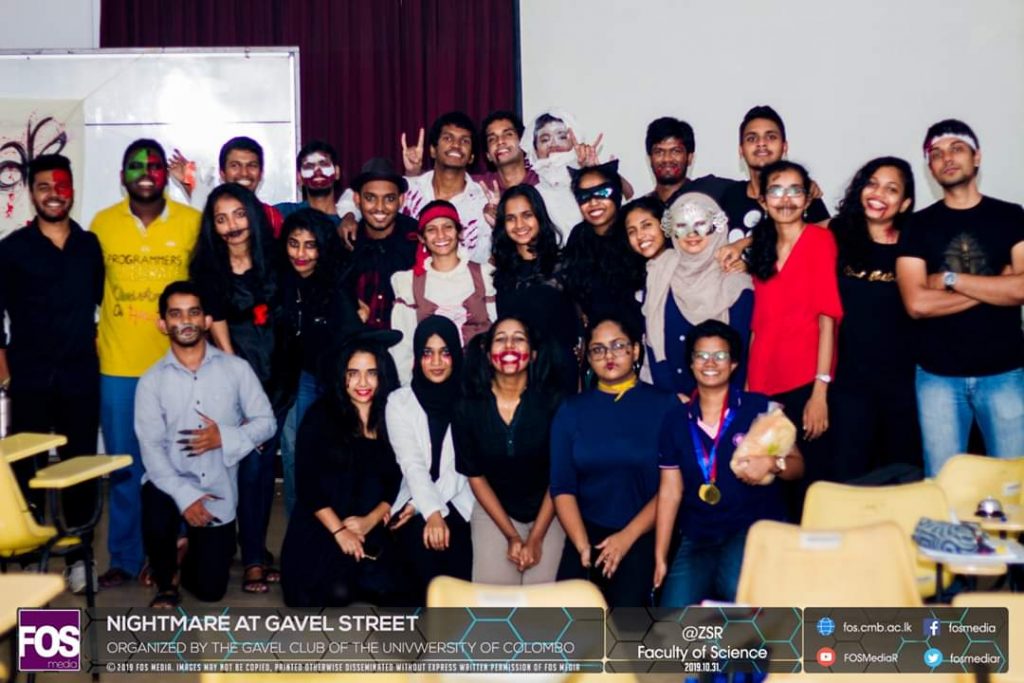 Finally, after being through a lot in the Gavel Club, I would like犀利士5mg to say something to those who hesitate in joining these clubs just because of their fear of speaking English in front of an audience. There can be such clubs out there, but this ain't one of them. This is the friendliest club experience I have ever received in my life and if it wasn't for this club and everyone who was involved in it, I would still be a total introvert without having a single clue about my potential. The guy who walked in saying "I hate the Gavel Club" is now totally disagreeing with himself.