When you hear the word "conference", what comes to mind is time spent sitting, yawning, falling asleep, and wishing you were anywhere else but there. Well Gavel Conference 2021, brought on a whole new meaning for the word "conference" in my personal dictionary.
The day started off well enough as we piled into GV Anusith's van and made our way to Panadura. We settled into the last table in the entire hall, knowing at the back of our minds that we may fall asleep halfway through the first session, but we couldn't be more wrong. The first speaker of the day, Mr. Shuhaib Ali literally swept us off our feet by telling us to go get up and sit at the table in the first row. True, the Air Conditioning froze our faces and didn't let us fall asleep but more than that it was the energy and enthusiasm of Mr. Shuhaib's session that kept us awake. The next speaker, TM Shuvo Hridayesh definitely kept the momentum going with his session that included our very own President GV Dasitha De Costa dancing on the stage and our gaveliers starting the day with meditation, which set the tone for the rest of the day. Throughout his session there were only three rules; One- Have fun, Two- Have more fun, Three- Have as much fun as possible, and the Gaveliers present followed the rules to a T.

Then came the lunch break which we were all looking forward to, followed by engaging and entertaining sessions conducted by TM Sandun Fernando, Dr. Dheena Sadik, and Mr. Sandro Sathyajith. Toastmaster Sandun taught us how to compare brewing and savoring your favorite cup of coffee with finding "your own taste" in life. Dr. Dheena enlightened us on how to take chances to find our calling and Mr. Sandro gave us an insight on planning and organizing yourself to tackle any obstacle life throws at you. We also got to mix with other Gaveliers in an interactive icebreaker game in which we were randomly put in groups to play "Two truths and a lie" after which a wonderful session was conducted by Mr. Mevan Peiris.
Next on the agenda was one of the most looked forward to items of Gavel Conference – GAVEL GOT TALENT. Performances included our very own Gv Ramalka and Gv Malin's duet "Can you feel the love tonight" as well as our very own "තුමිීමුල්ල එක්සත්", the Gavel UOC band, performing "Yellow" and "Pana senehasa" which received much applause from the crowd. GAVEL GOT TALENT ended on a high note for the gaveliers and Day one of the Gavel Conference concluded with many lessons learned and many memories made.
We stayed the night at Gv Malmi's, enjoying a delicious dinner courtesy of Malmi and her mom, and spent the rest of the night refilling our dessert cups with Malmi's Chocolate Biscuit pudding, singing, playing cards, and making new friends in the true gavel spirit. Stick around for future plain tea sessions to find out detailed stories from the Gavel con "trip" night that will leave you rolling on the floor laughing, like us that night.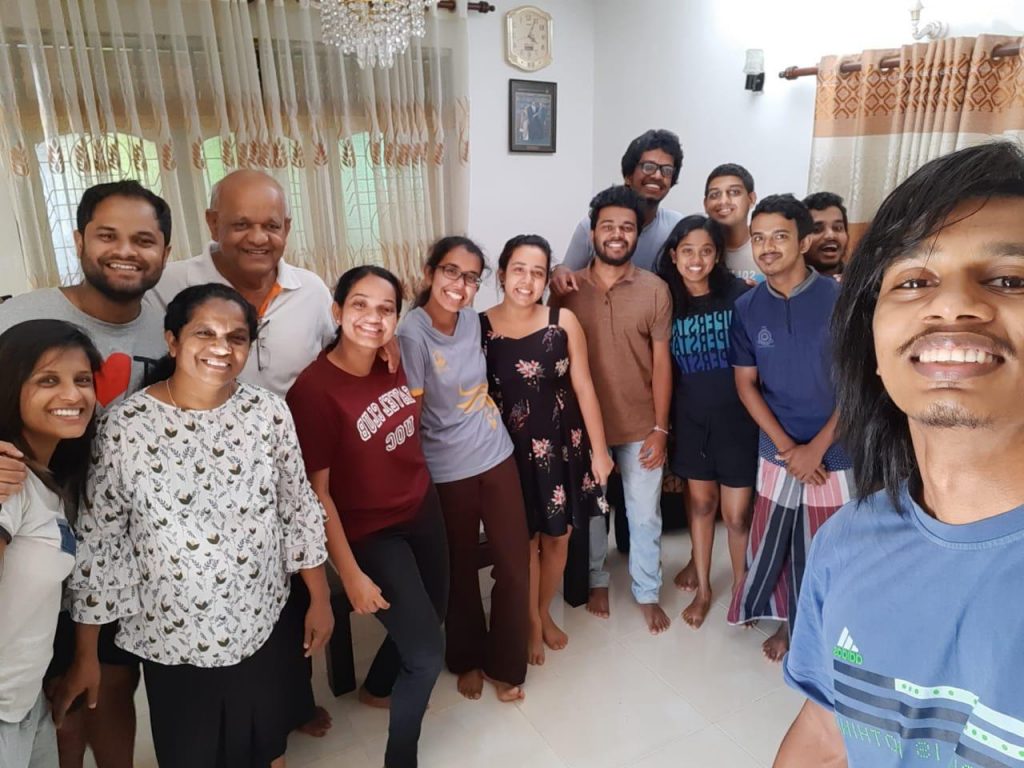 Day two of the gavel conference kick-started with an enthralling session conducted by Ms. Shanuki De Alwis. Then started the highlight of the second day – All Island Best Gavel Speaker (AIBGS) Contest commenced. A competition that showcases the public speaking talents of all Gaveliers across the island in three categories, an Impromptu speech contest, evaluation speech contest, and prepared speech contest.
The impromptu speech contest saw a multitude of talented gaveliers speaking on the topic given to them, "Sow the seeds of knowledge to reap the fruits of wisdom" where each speaker spoke two to three minutes on how they reaped the fruits of an education in their life. The speech evaluations contest had the finalists evaluating the test speech. The final category was the prepared speech session where speakers spoke five to seven minutes on a topic of their choice. The finalists entertained everyone present on a wide variety of topics ranging from how some of them learned to sailboats to how your everyday life was Better than perfect. Our very own Gv Chandula Fernando delivered a very dramatic and lively performance which left us wondering how much of our lives we take for granted trying to pursue perfection.

Gavel conference 2021 ended with the announcing of the winners and closing remarks and speeches by the heads of the Organising Committee and the Project Heads. A shoutout to our ever-inspiring Gv Nishedha, who was also the Co-head of the Gavel Conference Organising Committee, for making this event a memorable one for us. The memories we made at Gavel Conference 2021 will live on long and the friendships we made at Gavel Conference 2021 will last for longer.
A trip includes adventure, excitement, and entertainment. When it's Gavel, it also includes making new friends, learning new things, and daring yourself to do things you've never done before. And when it came to the Gavel conference 2021, it was all of the above combined, in the best way possible. Gavel "conference" 2021 was definitely a "trip".